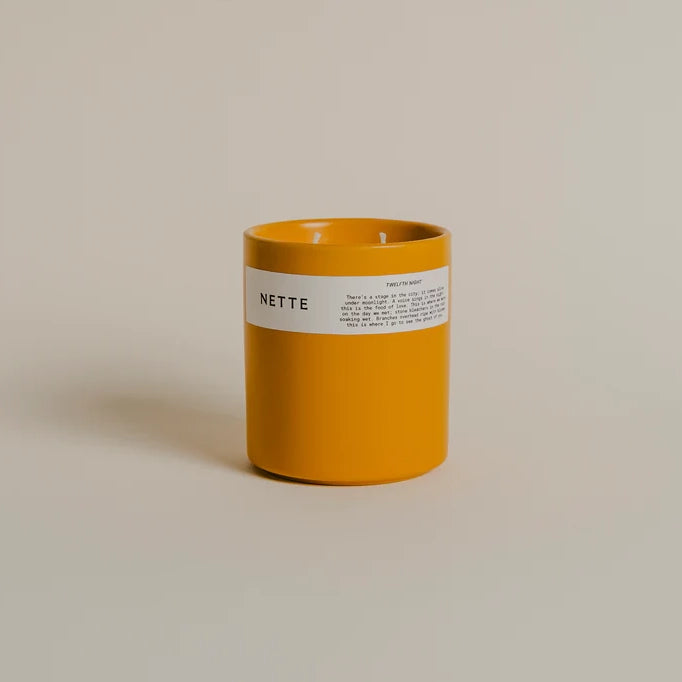 Nette Candles - Twelfth Night - 12oz
There's a stage in the glittering city; it comes alive under moonlight. A voice in the night sings about the food of love. This is where we were on the day we met; stone bleachers in the rain soaking wet. This is where to go, the branches ripe with blooms—this is where I go to see the ghost of you.
Linden blossom, neroli, pear. Coconut soy wax candle.
Top: Violet Leaves, Verbena, Pear
Mid: Linden Blossom, Neroli Tunisia LMR, Hay
Base: Cedarwood Virginia, Vetiver Haiti LMR, Cashmeran
Hand-Poured Coconut and Soy Wax Candle
12 oz (340 g)
Burn Time: 65 hours
Handmade ceramic vessel that is food-safe, microwave-safe, and dishwasher-safe. Use as your new favorite mug when the candle is done!
---
Nette Candles - Twelfth Night - 12oz