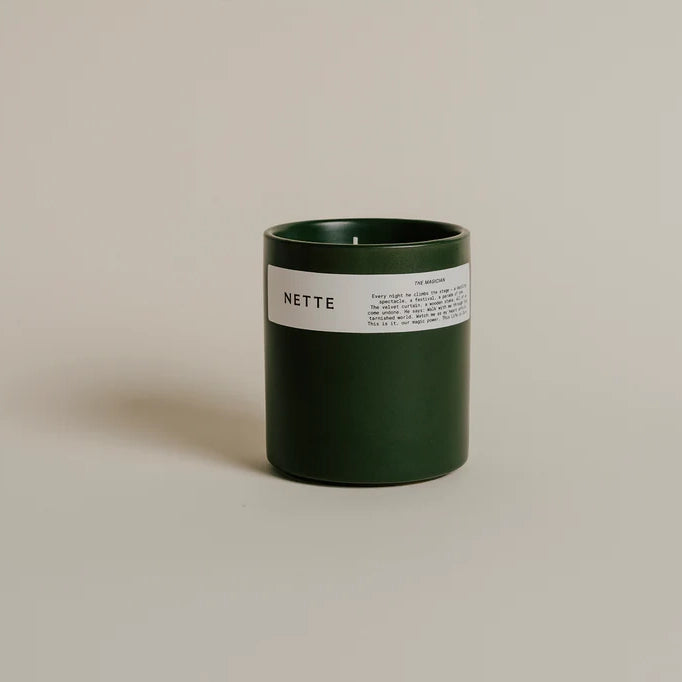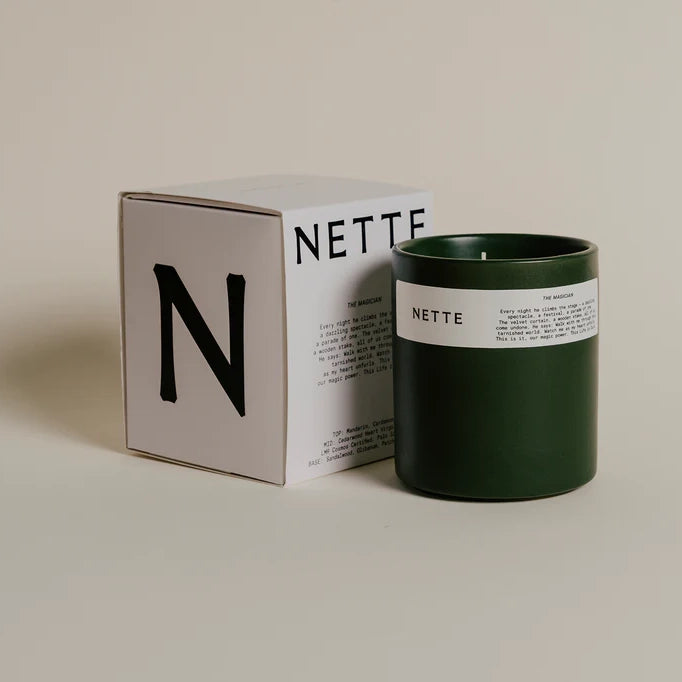 Nette Candles - The Magician - 12 oz
Every night he climbs the stage—a dazzling spectacle, a festival, a parade of one. The velvet curtain, a wooden stake, all of us come undone. He says: Walk with me through this tarnished world. Watch me as my heart unfurls. This is it, his magic power. He says: This Life is Ours.
Sandalwood, Palo Santo, Cardamom, Coconut soy wax candle.
Top: Mandarin, Cardamom

Mid: Cedarwood Heart Virginia LMG Cosmos Certified, Palo Santo

Base: Sandalwood, Olibanum, Patchouli LMR
Hand-Poured Coconut and Soy Wax Candle 12 oz (340 g)
Burn Time: 65 hours
Handmade ceramic vessel that is food-safe, microwave-safe, and dishwasher-safe. Use as your new favorite mug when the candle is done!
---
Nette Candles - The Magician - 12 oz