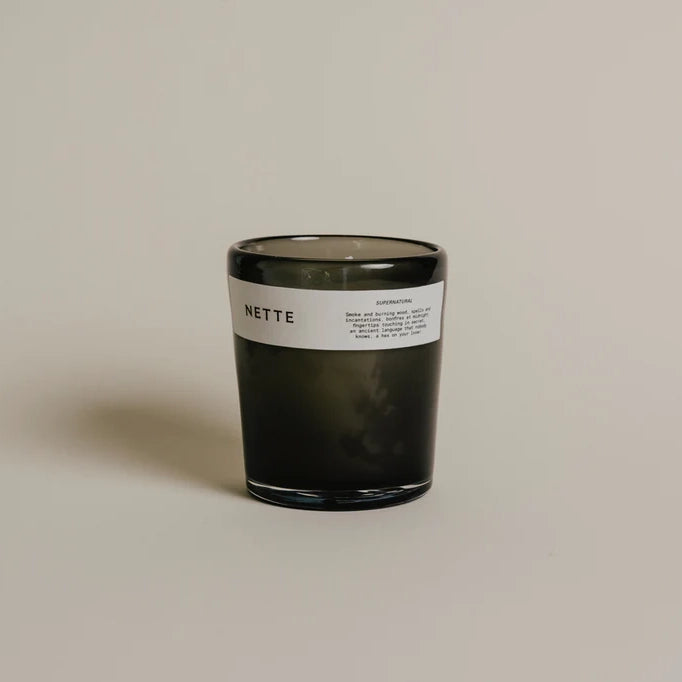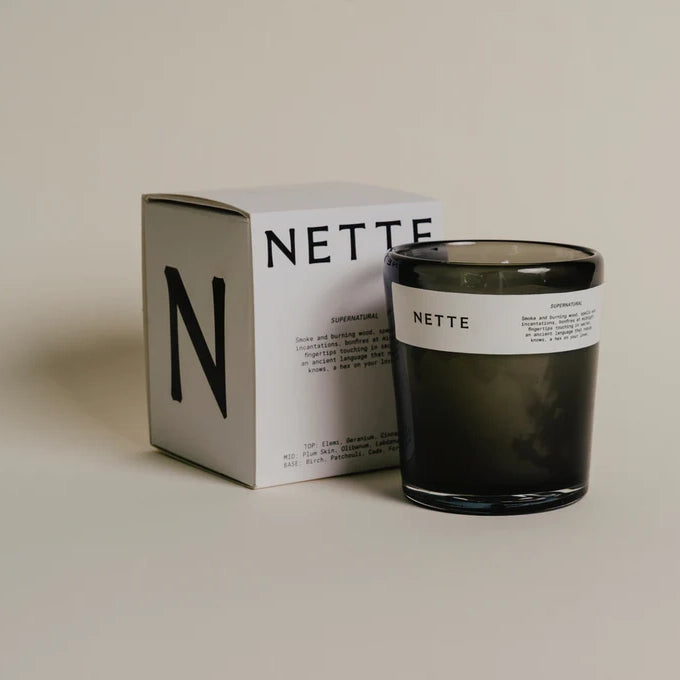 Nette Candles - Supernatural - 10oz
Smoke and burning wood, spells and incantations, bonfires at midnight, fingertips touching in secret, an ancient language that nobody knows, a hex on your lover.
Ebony, Birch, Forest Moss. Coconut soy wax candle.
Top: Elemi, Geranium, Cinnamon
Mid: Plum Skin, Olibanum, Labdanum, Ebony
Base: Birch, Patchouli, Cade, Forest Moss
Hand-Poured Coconut and Soy Wax Candle
10oz Burn Time: 50-55 hours
Mouth blown glass vessel that is food-safe and dishwasher-safe. Use as the chicest drinking glass when your candle is done!
---
Nette Candles - Supernatural - 10oz