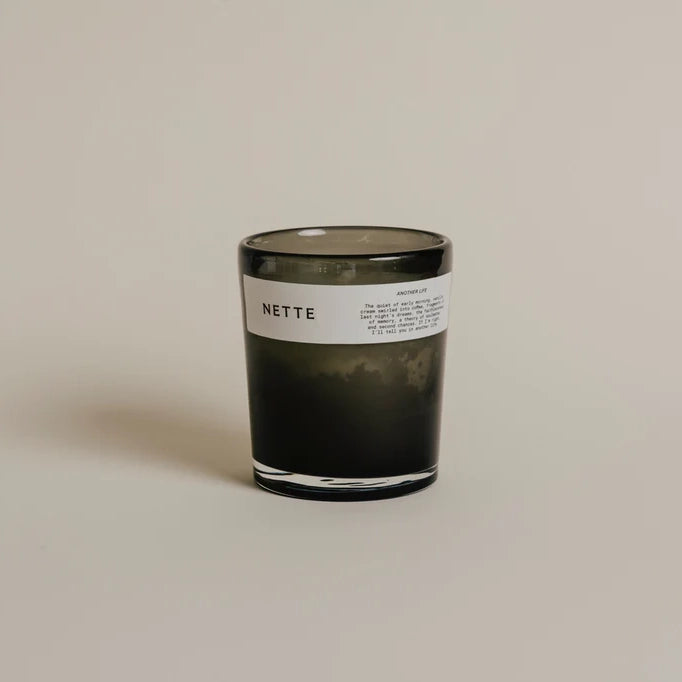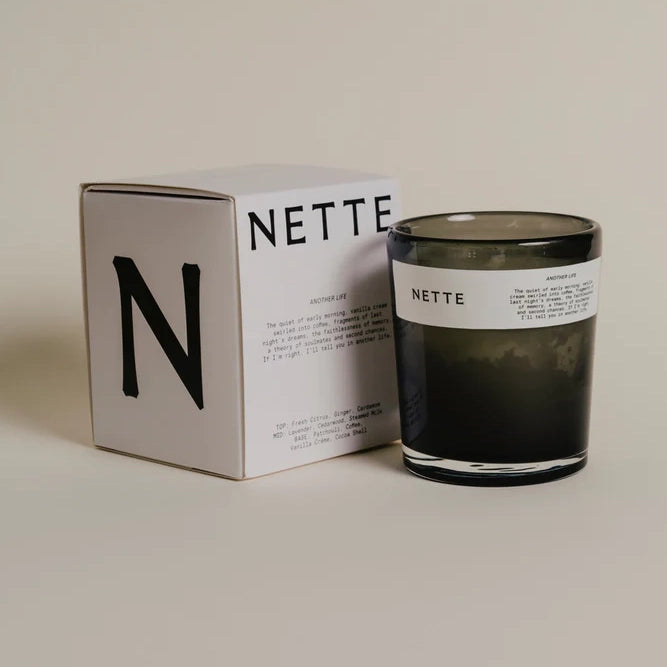 Nette Candles - Another Life - 10oz
The quiet of early morning, vanilla cream swirled into coffee, fragment's of last night's dreams, the faithlessness of memory, a theory of soulmates and second chances. If I'm right, I'll tell you in another life.
Steamed Milk, Vanilla Crème, Cocoa Shell. Coconut soy wax candle.
Top: Fresh Citrus, Ginger, Cardamom
Mid: Lavender, Cedarwood, Steamed Milk
Base: Patchouli, Coffee, Vanilla Crème, Cocoa Shell Hand-Poured Coconut and Soy Wax Candle 1
10oz
Burn Time: 50-55 hours Mouth blown glass vessel that is food-safe and dishwasher-safe. Use as the chicest drinking glass when your candle is done!
---
Nette Candles - Another Life - 10oz