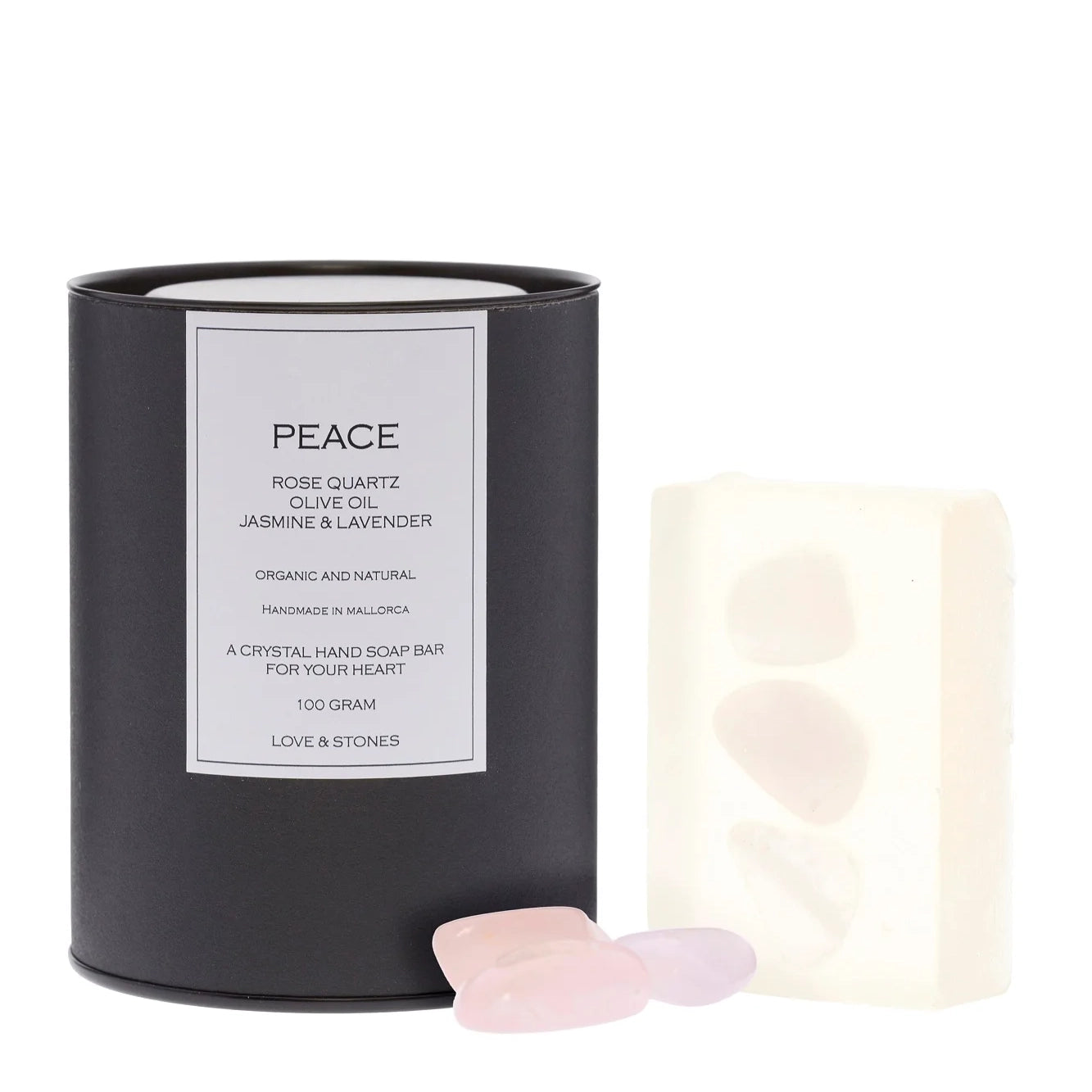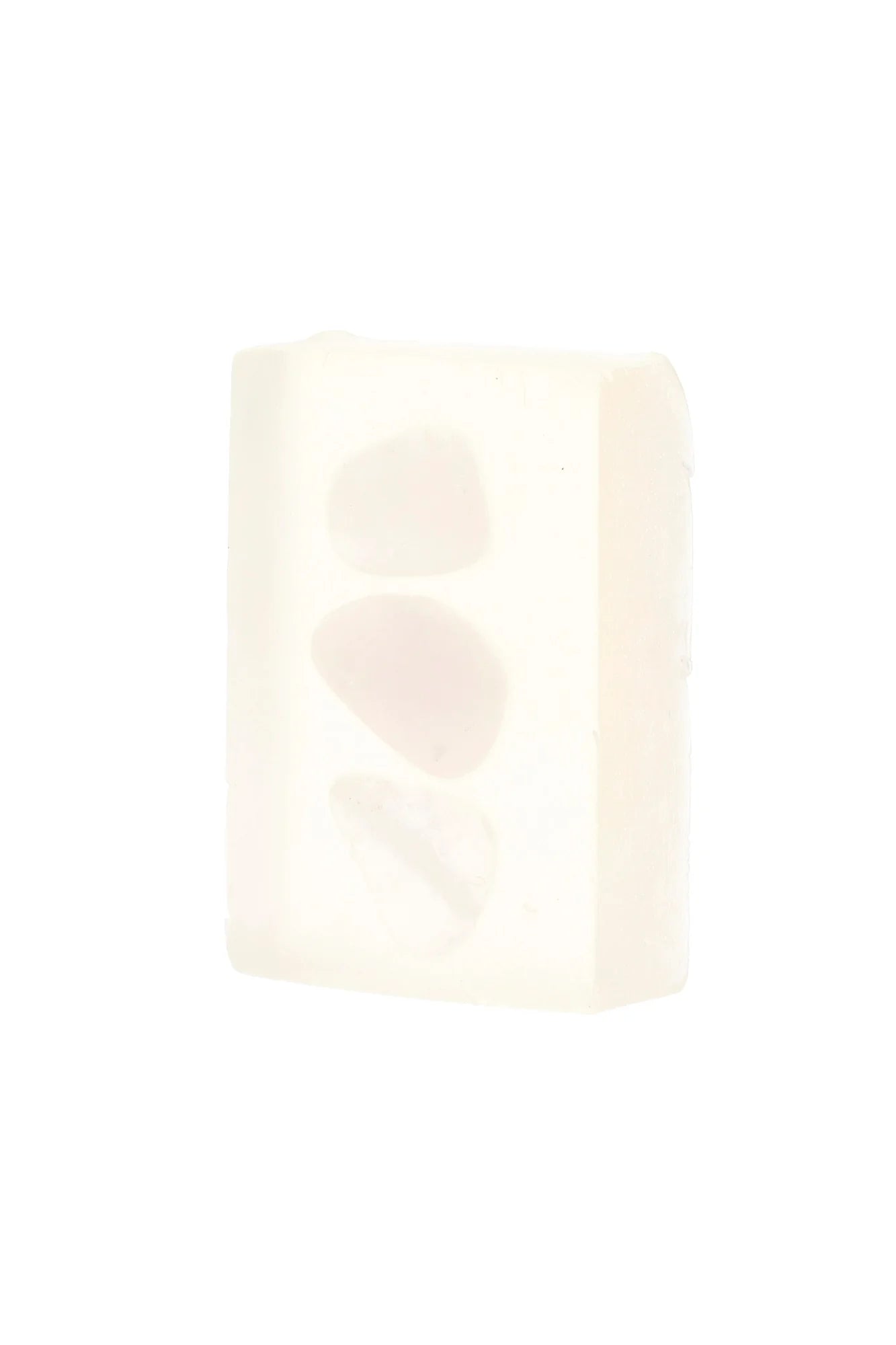 Love & Stones - Peace - Rose Quartz Crystal Infused Hand Soap
ROSE QUARTZ CRYSTAL INFUSED HAND SOAP a crystal calming hand soap bar for your heart
This is a handmade soap made from olive oil mixed with organic essential oils jasmine & lavender. The oils will sooth, nourish and work anti-ageing for your skin and the scent calm and make you feel relaxed. The rose quartz stones will bring a feeling of energies and love as well as peace and healing. 
THE ROSE QUARTZ CRYSTAL 
The love stone. The crystal To guide you to love yourself, to give, forgive and create love in all you do. 
TAKE A MINUTE TO JUST CONNECT WITH YOUR DREAM AND YOUR CRYSTALS
Close your eyes and have your crystals close. Feel the energy of white light flowing through you from the top of your head, filling your heart, and all the way to your toes.
See your dream and set the intention Dream it – Trust - Let it go
Now is the time to just enjoy the journey This is what it is all about
-
When finished your soap just rinse your stones and have them around for the energy that they create of love, emotional healing and kindness.
100 g 
We are all about slow living / no season and put a lot of energy into being sustainable in our way by each product being handmade in our own factory in Mallorca
---
Love & Stones - Peace - Rose Quartz Crystal Infused Hand Soap