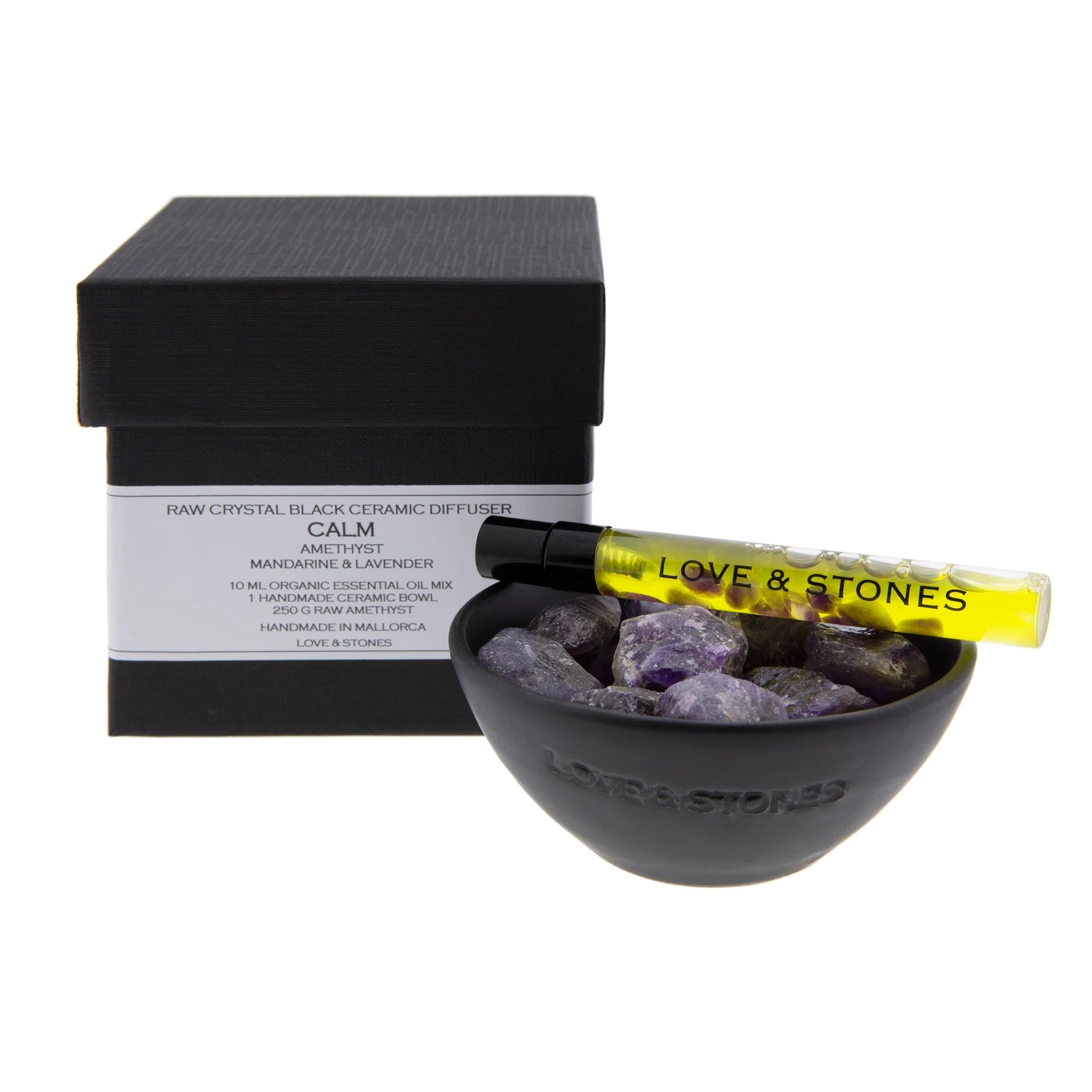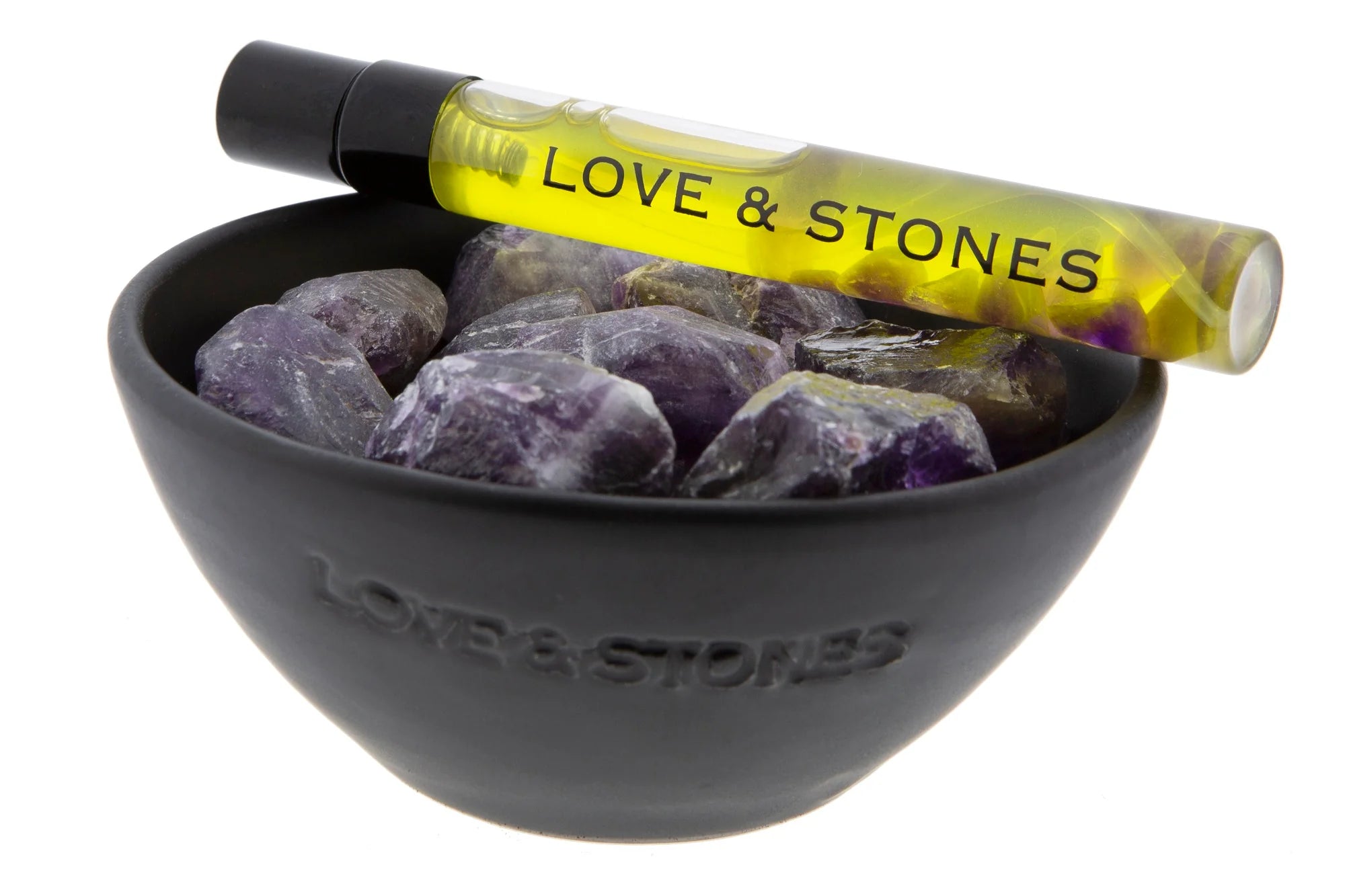 Love & Stones - Calm - Raw Amethyst Crystal Stone Diffuser
CALM
RAW AMETHYST STONES a amethyst diffuser for your soul
THE AMETHYST CRYSTAL
This is the stone that will bring emotional calmness, relieve stress and anxiety in your life. A crystal to promote positive thoughts and action. Dispel nightmares and manifest your dreams.
TAKE A MINUTE TO JUST CONNECT WITH YOUR DREAM AND YOUR CRYSTALS
Close your eyes and have your crystals close. Feel the energy of white light flowing through you from the top of your head, filling your heart, and all the way to your toes.
See your dream and set the intention Dream it – Trust - Let it go
Now is the time to just enjoy the journey This is what it is all about
Love – energies – the stone
The scent synergies of the essential oils together with the amethyst stones will give you a state of feeling protection of the mind and soul as well as an inner calm. Each stone has been cleared and cleansed under the Mallorca's sun, in salted water, and is now ready for you and your journey of dreams. 
The diffuser is great when used for meditation, getting ready for sleep but also your bathroom or living room.
just drop a few drops of the oil over the raw stones and enjoy!
250 g raw amethyst stone
10 ml blend of  organic Mandarin & Lavender oil mix blend a handmade mini ceramic bowl
We are all about slow living / no season and put a lot of energy into being sustainable in our way by each product being handmade in our own factory in Mallorca
---
Love & Stones - Calm - Raw Amethyst Crystal Stone Diffuser