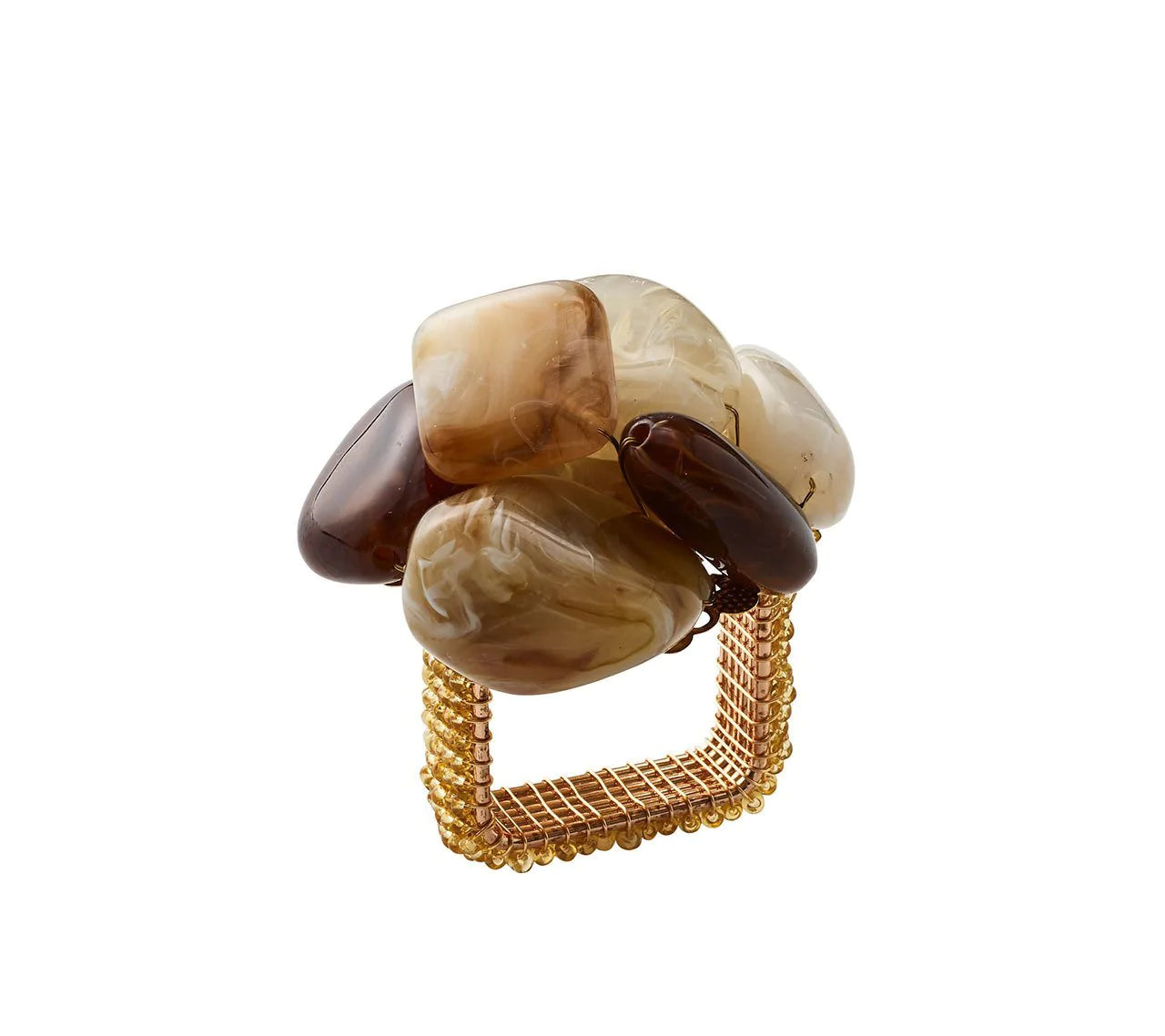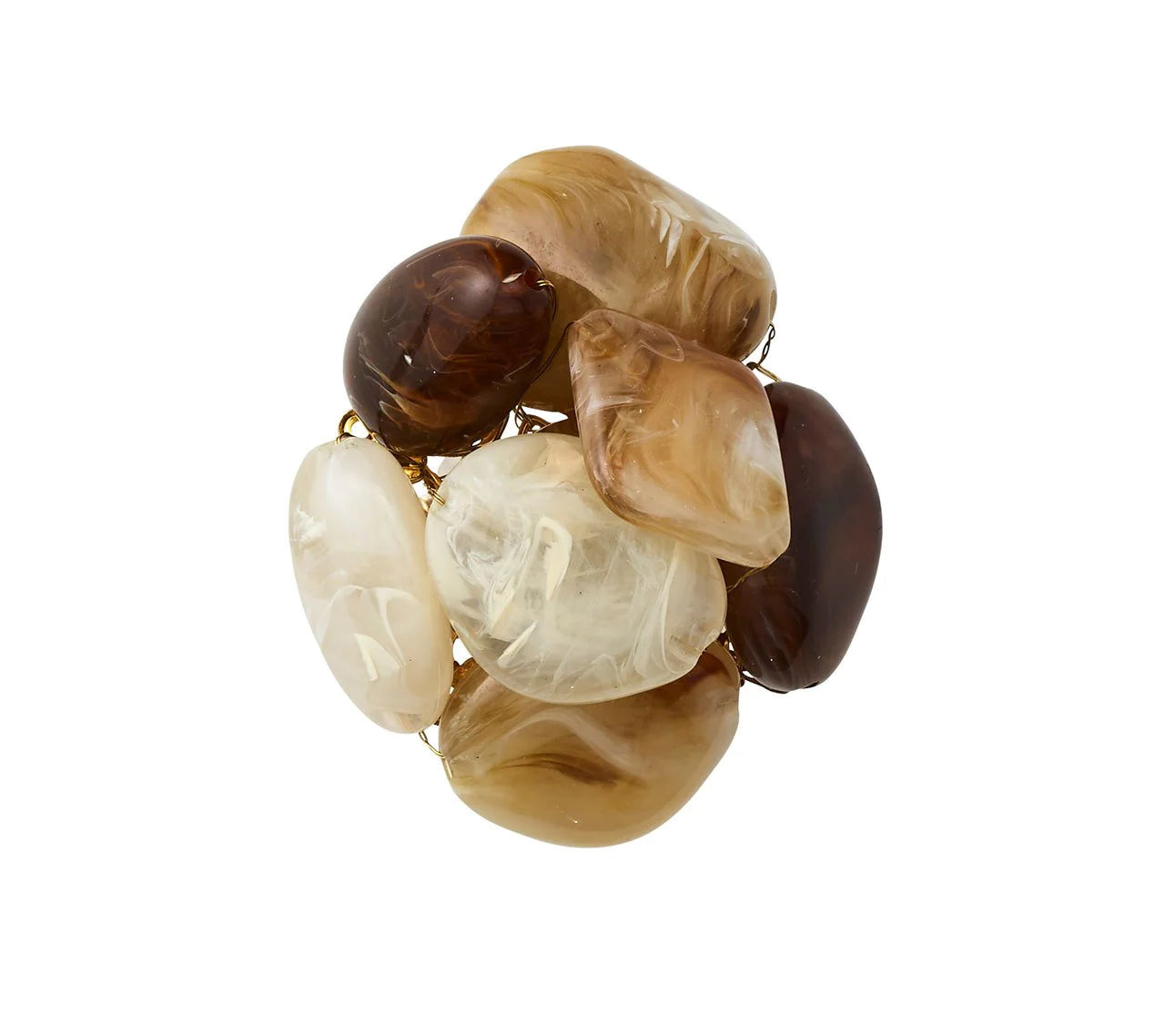 Kim Seybert - Sea Stone Ring in Beige - Napkin Ring
The Sea Stone Napkin Ring is made of randomly arranged clusters of tumbled stones. The bright pink stones take their design cue from the tumbled rocks commonly found along the shore known as sea glass. The resin stones are mounted on a beaded napkin ring base. These eye-catching napkin rings are the perfect addition to your beach décor collection.
DIMENSIONS: 2" Length x 2" Width x 2.5" Height"
MATERIALS: 65% Acrylic Beads, 25% Metal Base, 10% Glass Beads
---
Kim Seybert - Sea Stone Ring in Beige - Napkin Ring