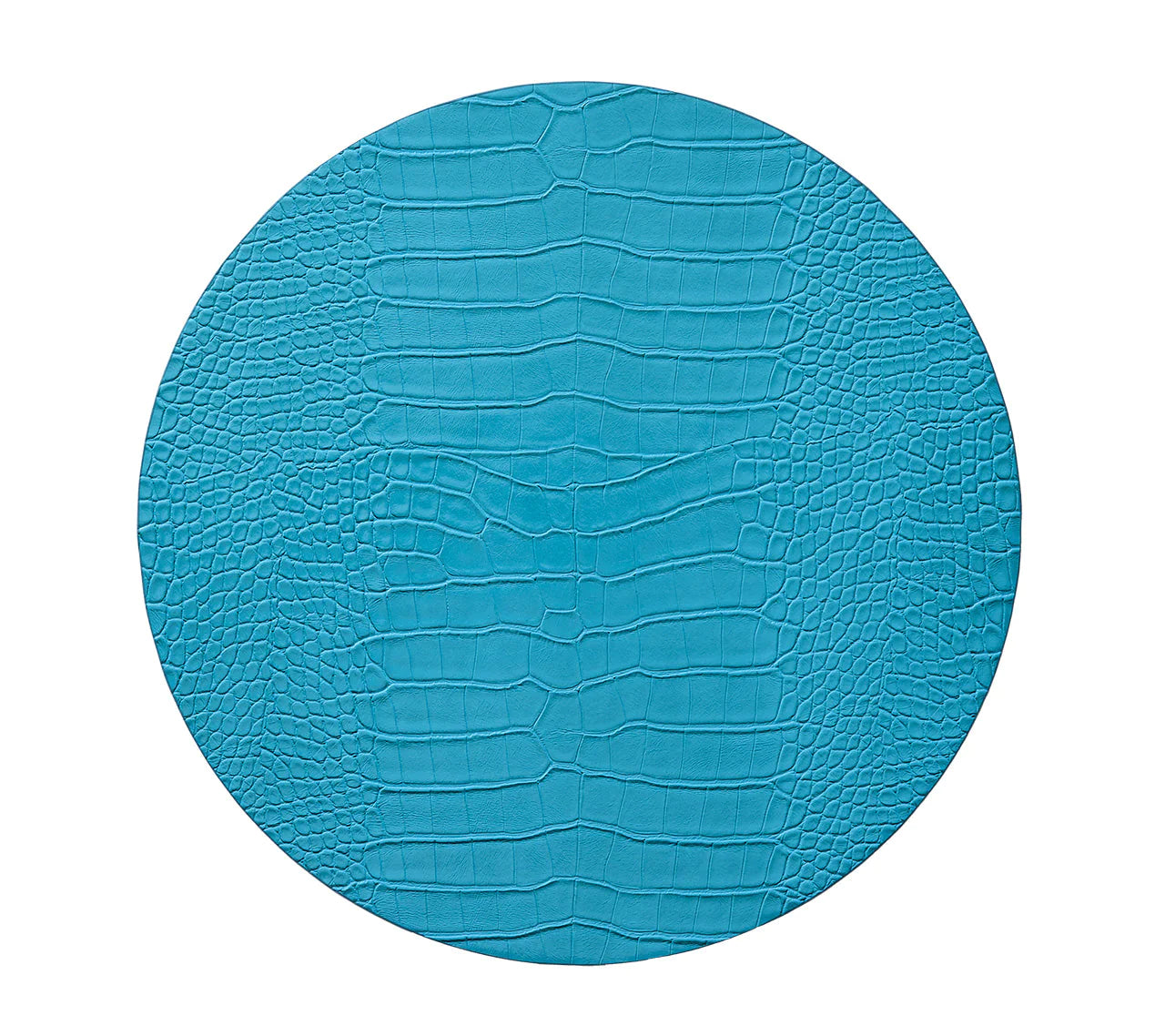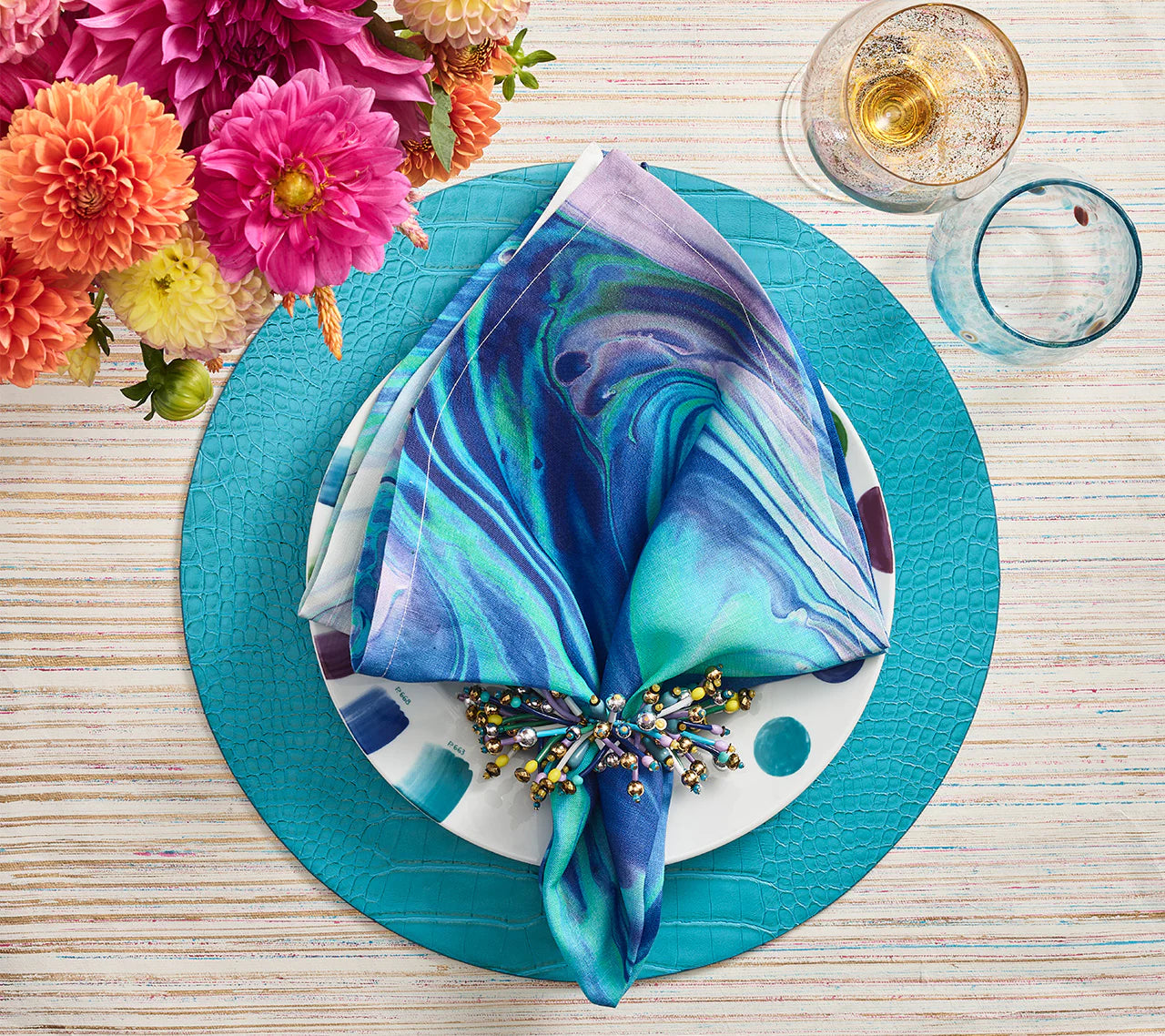 Kim Seybert - Croco in Turquoise - Placemat
Placemats are staples for the spring and summer—and really any season. This time of year, outdoor gatherings call for durable, easy-to-clean designs like the round Croco Placemats in turquoise. Simply wipe them down after use. They are sure to be a conversation piece with their embossed faux crocodile pattern and vibrant turquoise hue.
DIMENSIONS: 15" Length x 15" Width x 0.1"
Height WEIGHT: 0.6 lbs
MATERIALS: 100% Polyurethane with PVC Backing
---
Kim Seybert - Croco in Turquoise - Placemat