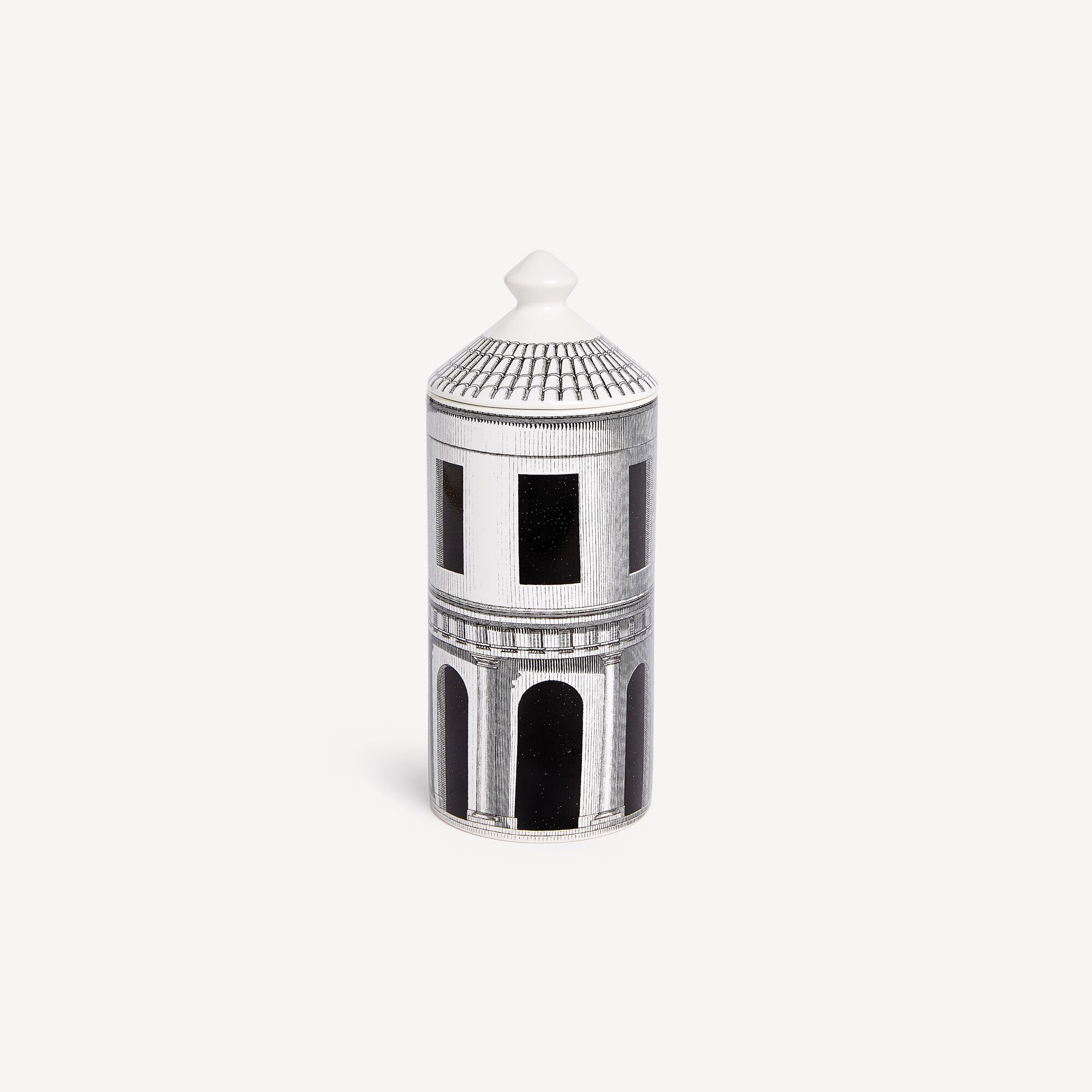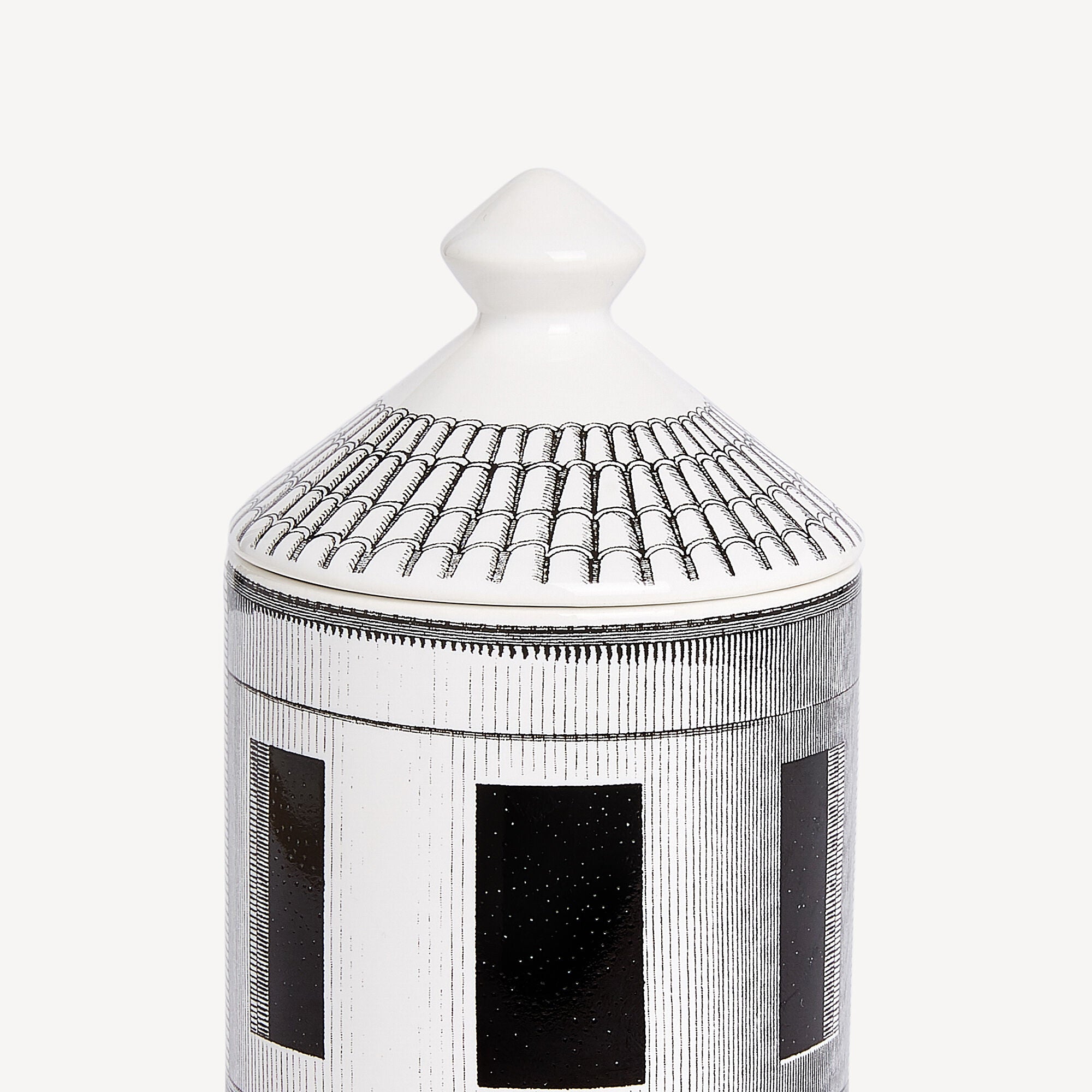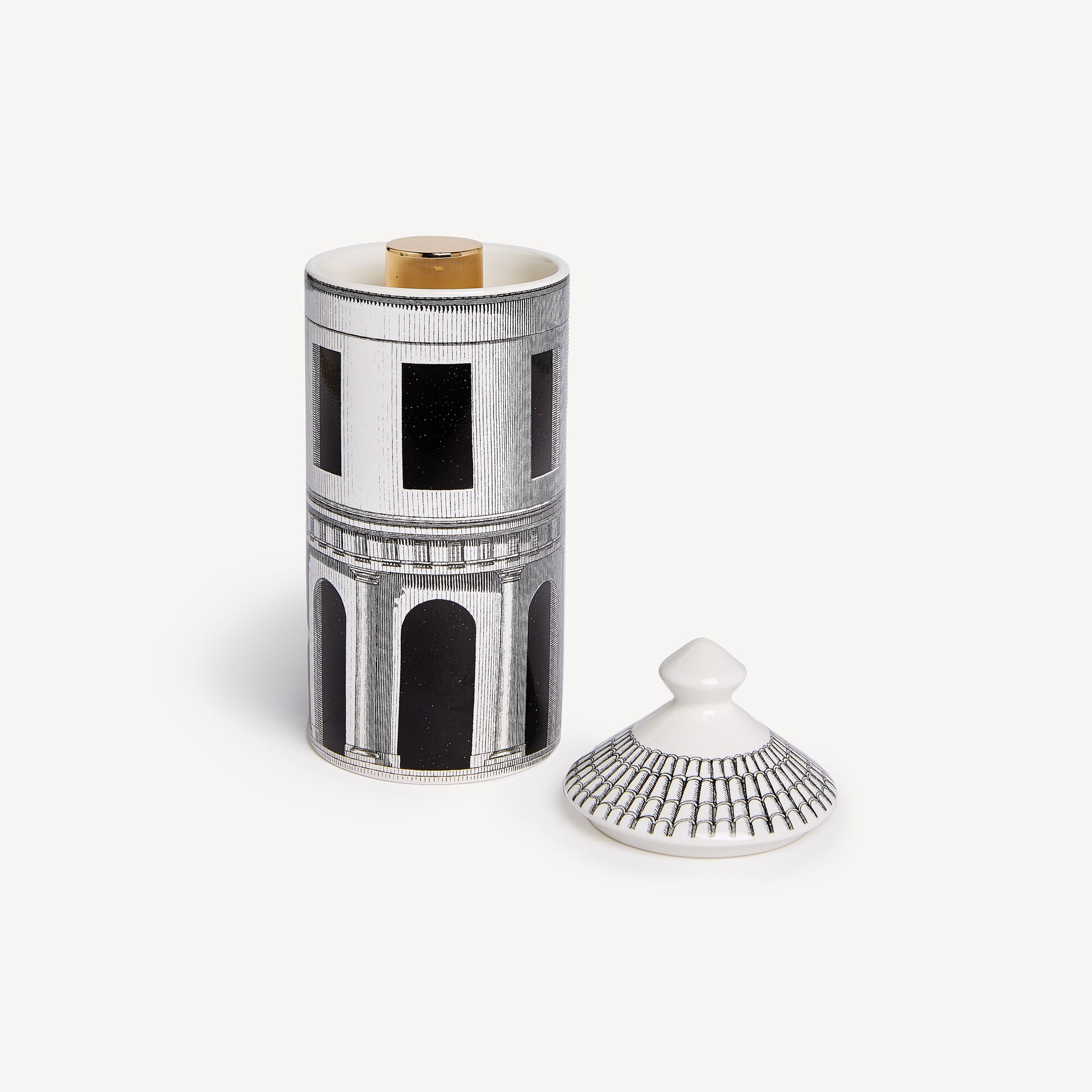 Fornasetti - Scented Room Spray Architettura
The Architettura décor is an imaginary cityscape suspended in time and history.

The Immaginazione fragrance is the quintessence of the Atelier's imagery in an elegant yet intense scent: a combination of Mediterranean herbs from Casa Fornasetti's garden with cedar and sandalwood producing woody, aromatic notes.

Design and fragrance meet in the Fornasetti scented room spray, creating a sensorial experience where time seems suspended.

Any minor discrepancies between similar creations are the result of craftsmanship and attest to the uniqueness of each product.
All Fornasetti home fragrances have been designed exclusively for the Atelier using eco-friendly ingredients for a non-polluting burning.

Material: 24,79% glass, 13,77% liquid, 6,20% cap (zamak + plastic) + 1,38% pump + 53,86% ceramic

Measurements: 16,5 cm - 6,5 inches Height x 6,5 cm - 2,5 inches Lenght x 6,5 cm - 2,5 inches Depth / 100 ml - 3,38 oz
---
Fornasetti - Scented Room Spray Architettura