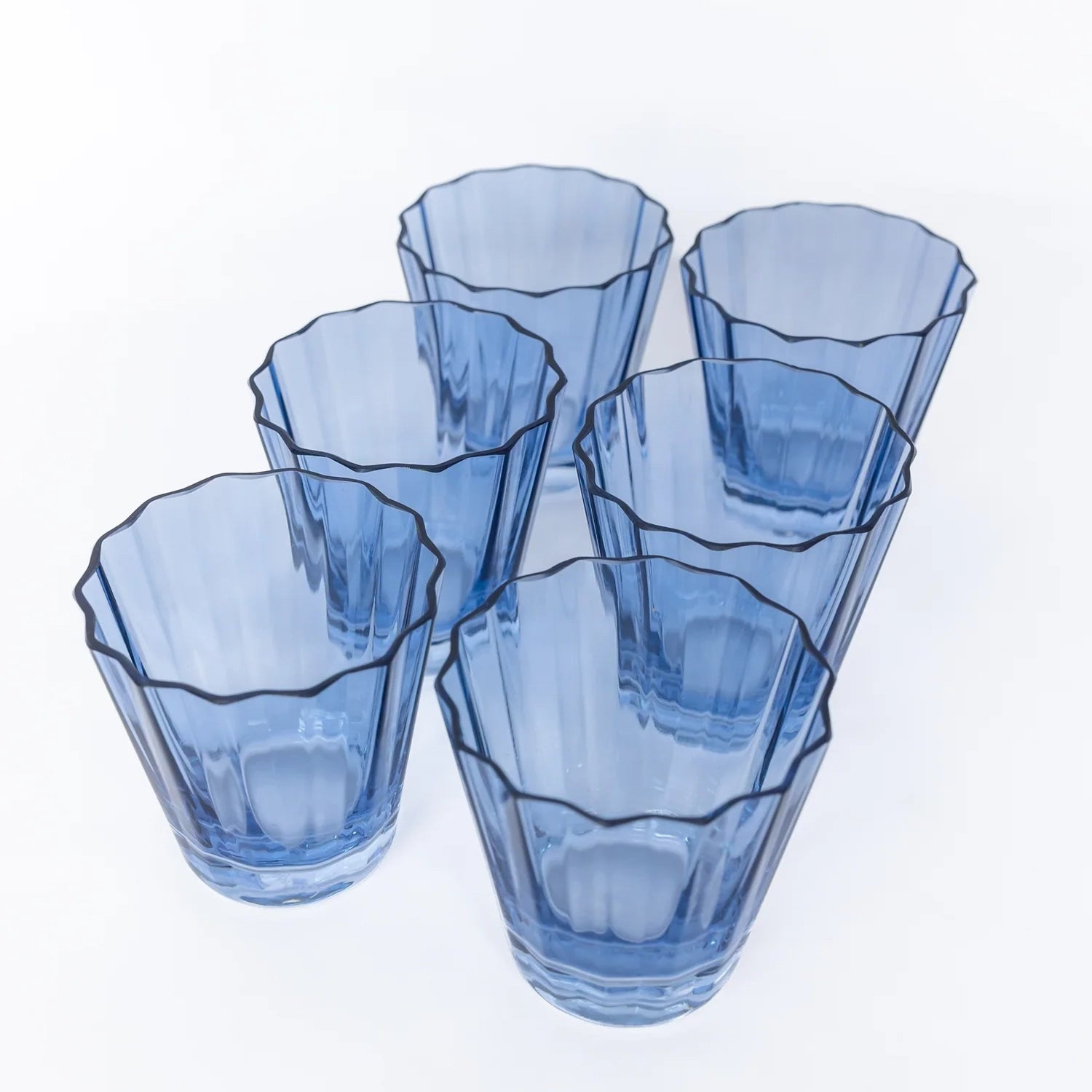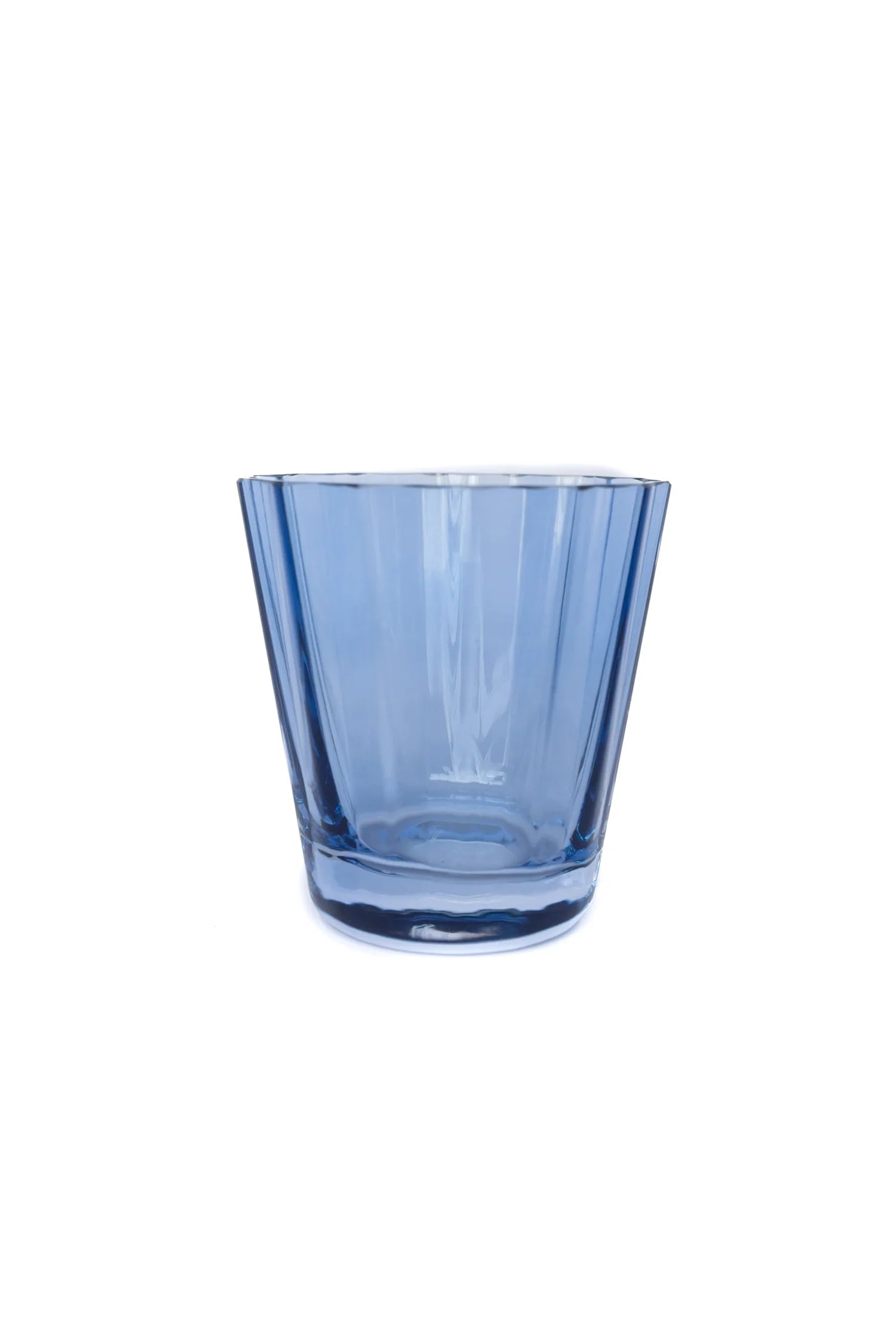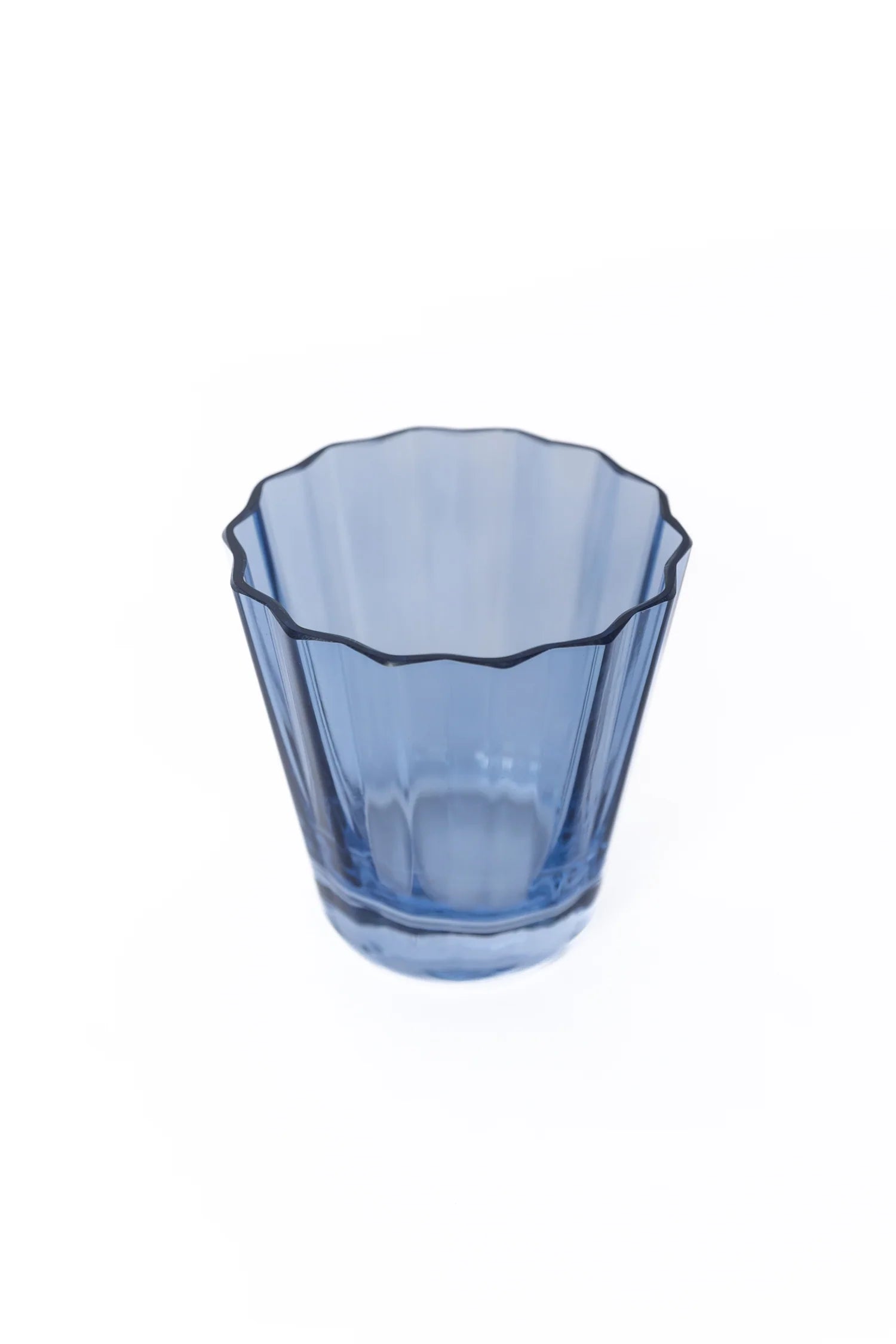 ESTELLE COLORED SUNDAY LOW BALLS - SET OF 6 {COBALT BLUE}
{A delicately scalloped, hand-blown collection of highballs, lowballs and vases celebrating the joyous Sunday dinners experienced by our Founder.}
- Made by glass artisans in Poland
- Set of 6

- Dimensions: 3.75 inches tall x 3.5 inches wide
- Capacity: 9 ounces

- Care Instructions: Hand wash only.
- SHIPPING: In Stock
Inspiration for the Collection: I had the pleasure of experiencing years of memorable southern Sunday dinners. Special guests would gather at the home of the hosting family, where everyone was still finely dressed in church attire. Hosting duties to prepare a delicious feast were rotated among families in the congregation. All the matriarchs, including my grandmother and mother, took great pride in creating a festive ambiance for an afternoon of heartwarming fellowship. For these occasions, the best plates, glasses and serving dishes came out of the china cabinets. One of the task I was assigned as a youth was to put ice in tall, weighty glasses that symbolized the dignity of the occasion. Our new Sunday collection is a celebration of these joyous occasions and the glassware that adorned our dinner tables.
---
ESTELLE COLORED SUNDAY LOW BALLS - SET OF 6 {COBALT BLUE}