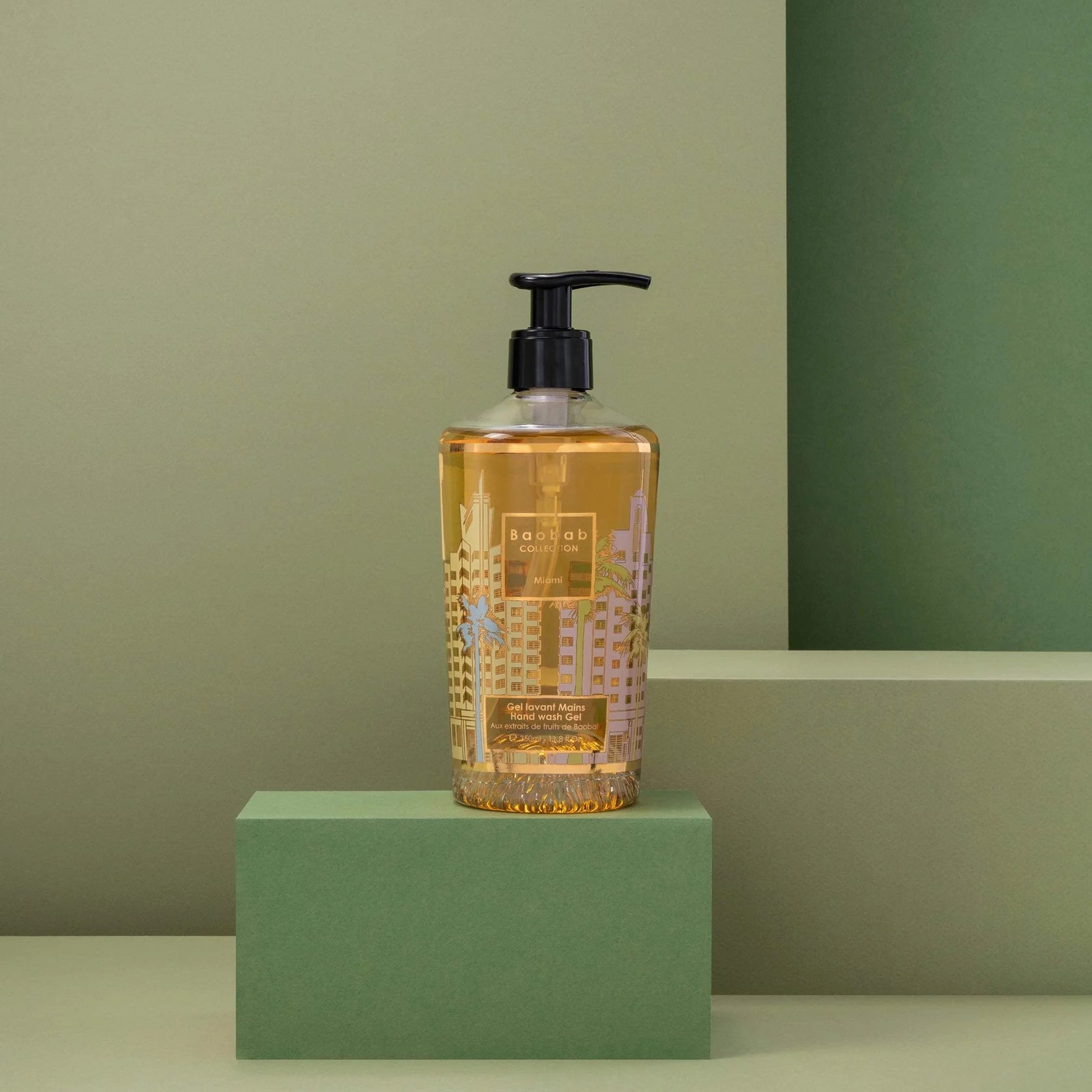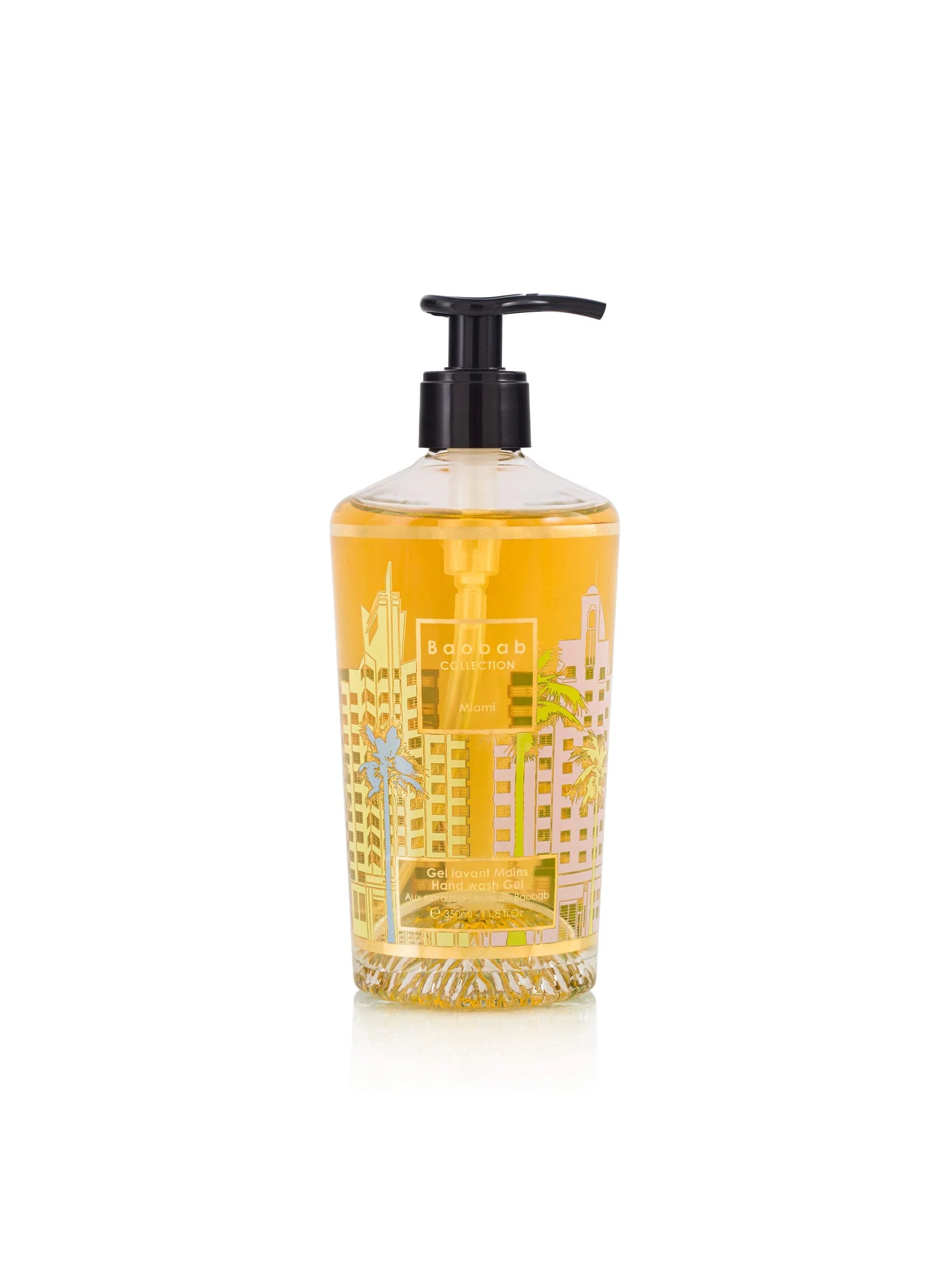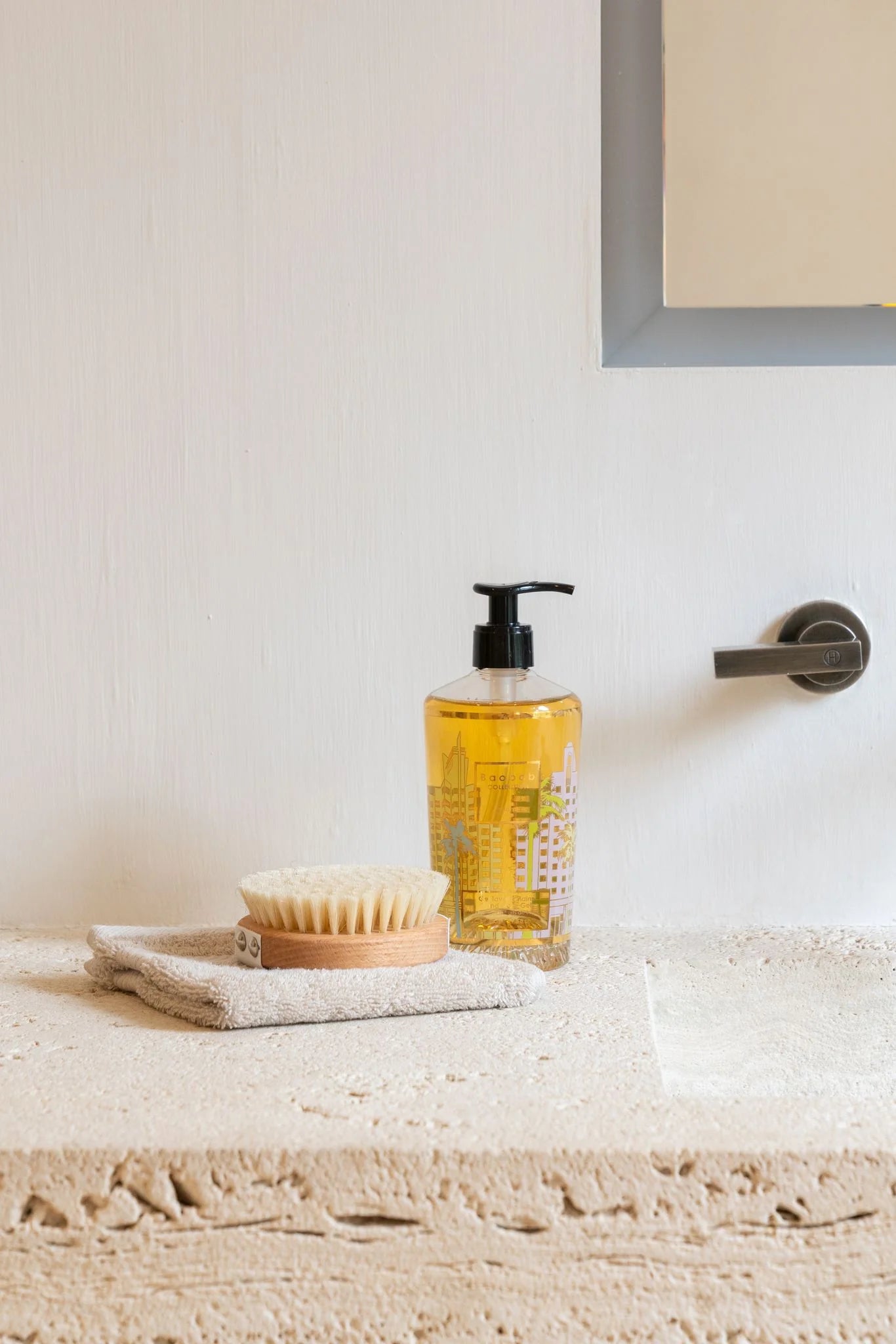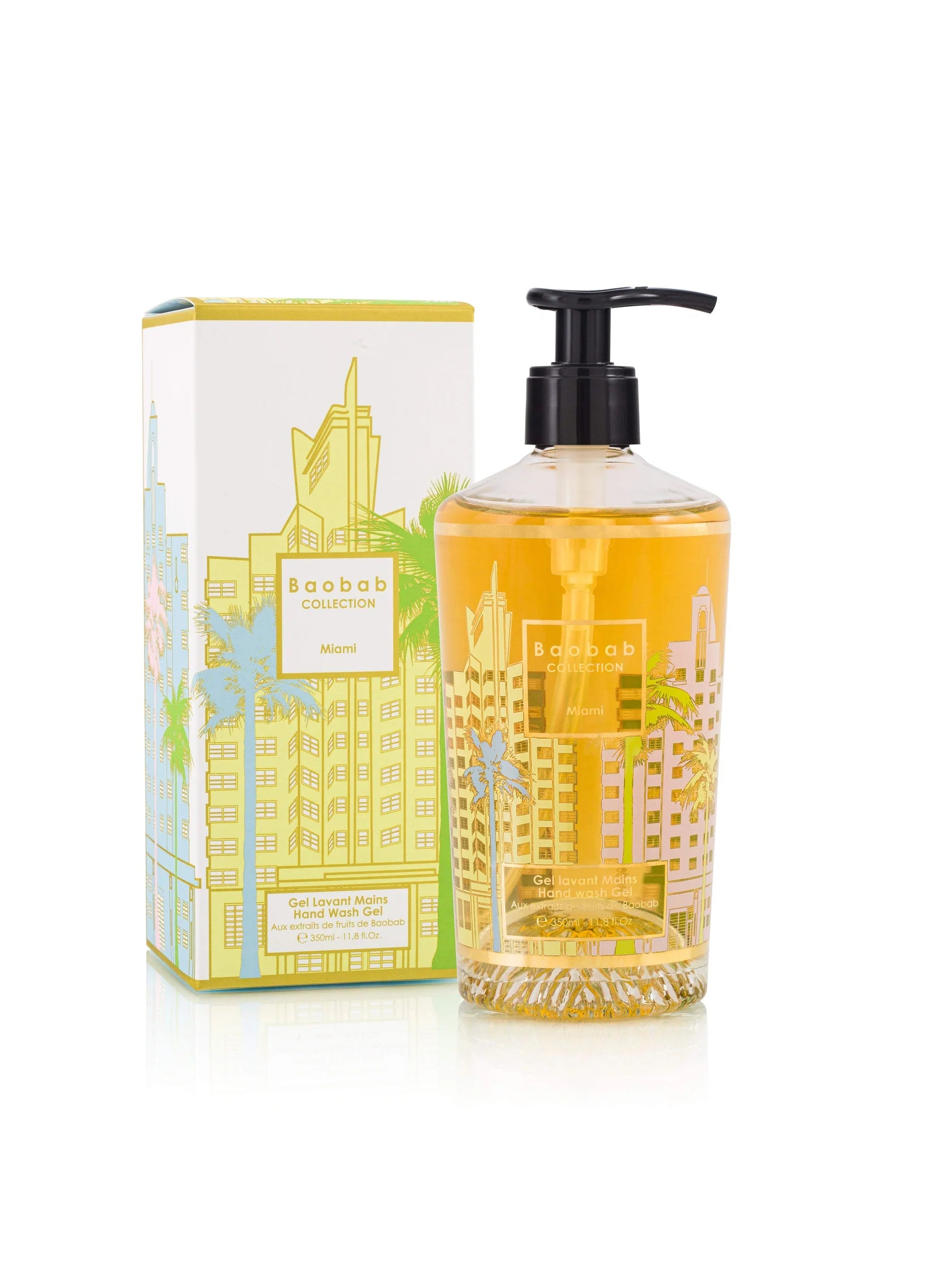 Baobab Collection - Body & Hand Lotion - Miami
The sunny, aquatic scent of the Miami Hand Wash is fresh, and offers an immediate cleansing feeling. Notes of sea salt, pine and cypress make this fragrance a scent made for sun and summer. Born from a memory on the beaches of South Beach in the early morning, it is the expression of a Miami slowly waking in the fresh morning. The lush vegetation is hydrated with sea spray, as you feel the warmth of the sun slowly evaporating the woody and herbal notes.
Made in a glass decorated with a gold and pastel silk-screened print inspired by the art deco buildings of South Beach. The Miami scented hand wash can be placed in the bathroom near a sink as a decorative object. The light yellow color of the gel enhances the decor found on the glass. The gel's texture gently foams on the hands as its fresh perfume is released. A feeling of cleanliness is immediate, as the skin feels softer and more hydrated.
Ethically sourced in Burkina Faso, the active ingredients found in Baobab fruit are 6 times more concentrated than in other fruit ingredients. These active ingredients come from the pulp of the fruit, rich in Vitamin C. They have antioxidant properties that help fight against free radicals, responsible for aging. The active ingredients of Baobab fruits are associated with squalane, an olive derivative. This superfatting agent acts by biomimicry to reinforce the hydrolipidic film on the skin's surface in order to preserve its natural hydration. Mild surfactants provide foaming and cleansing efficiency and are also recognized for their good biodegradability. The formula was developed in a French laboratory in compliance with current industry standards and the environment without harmful ingredients.
---
Baobab Collection - Body & Hand Lotion - Miami