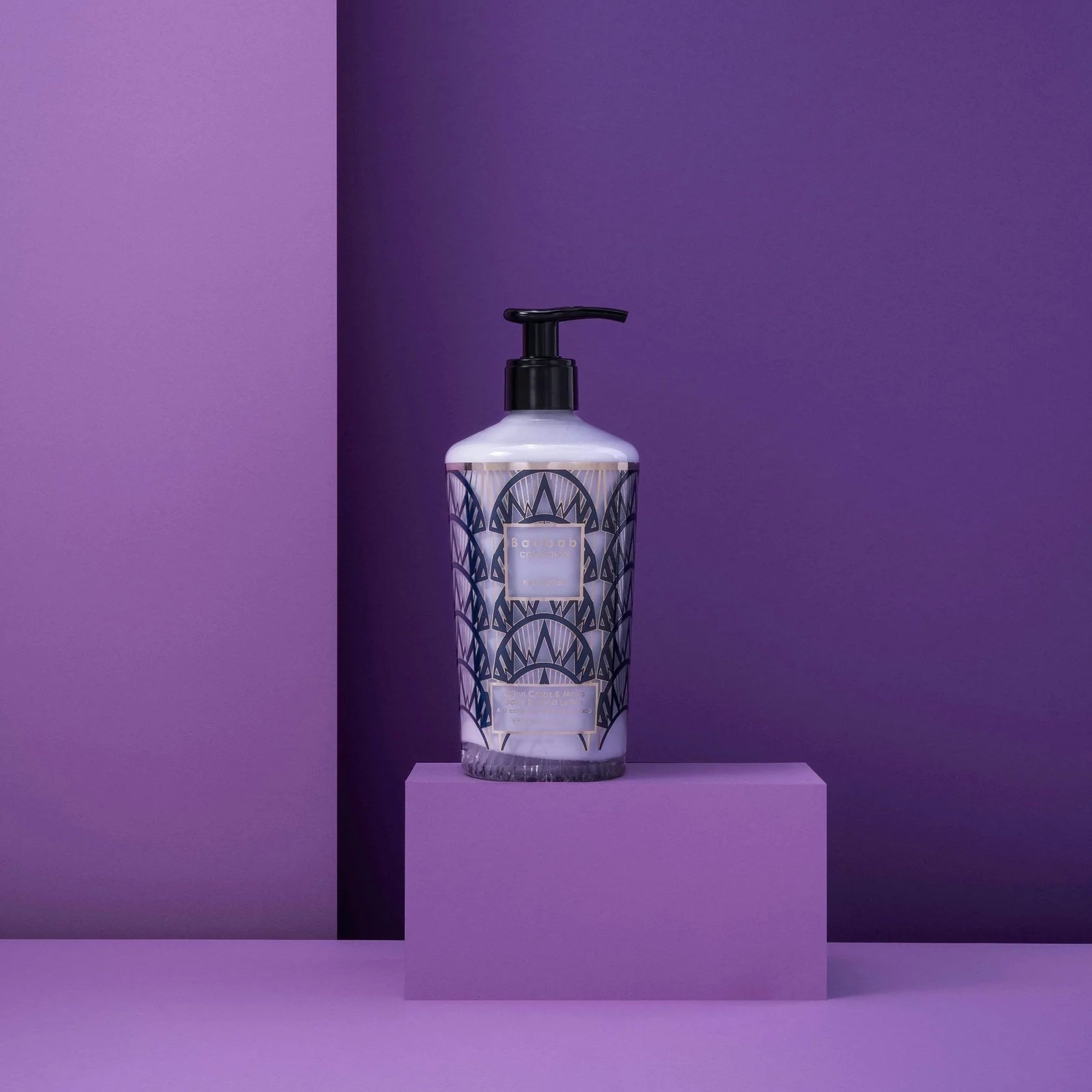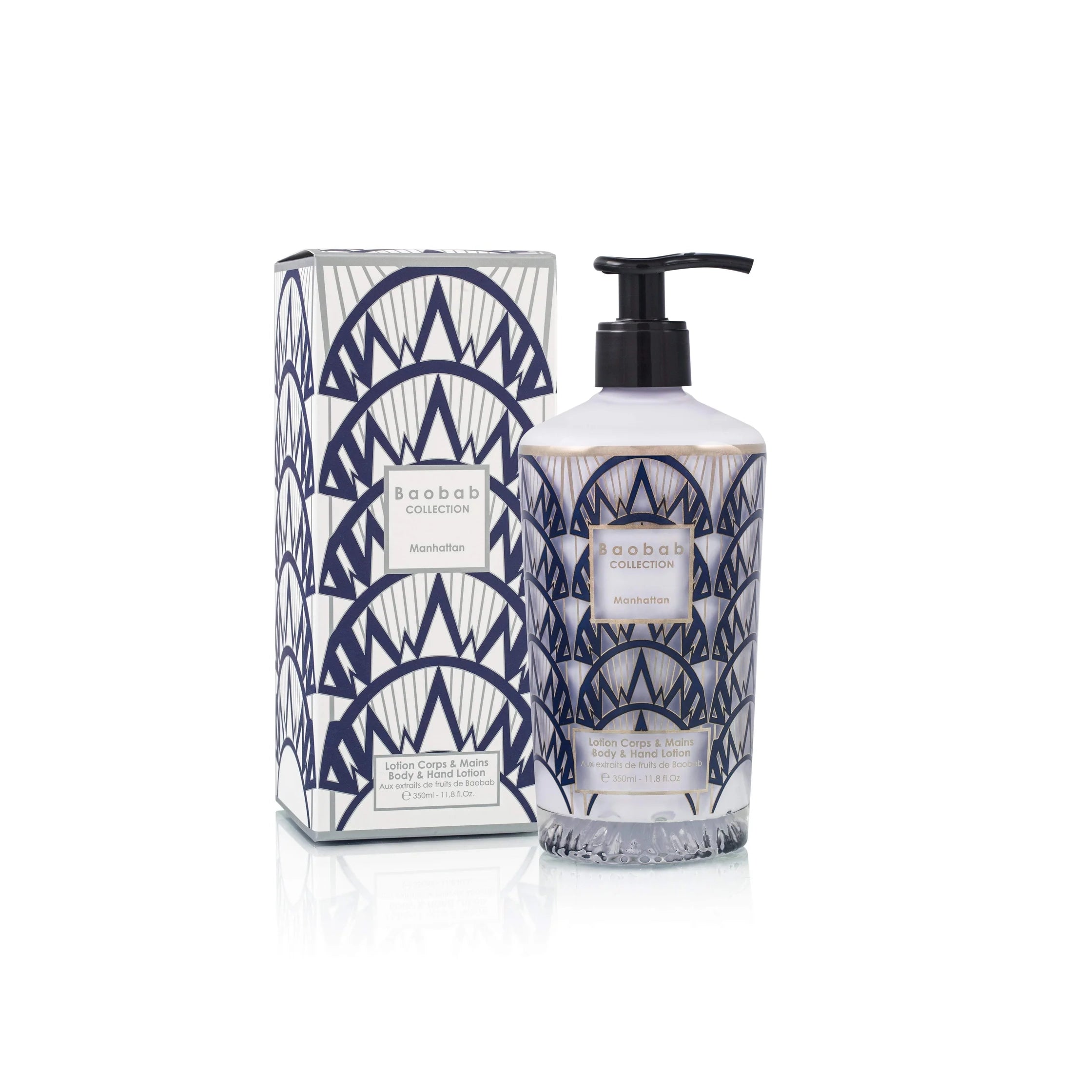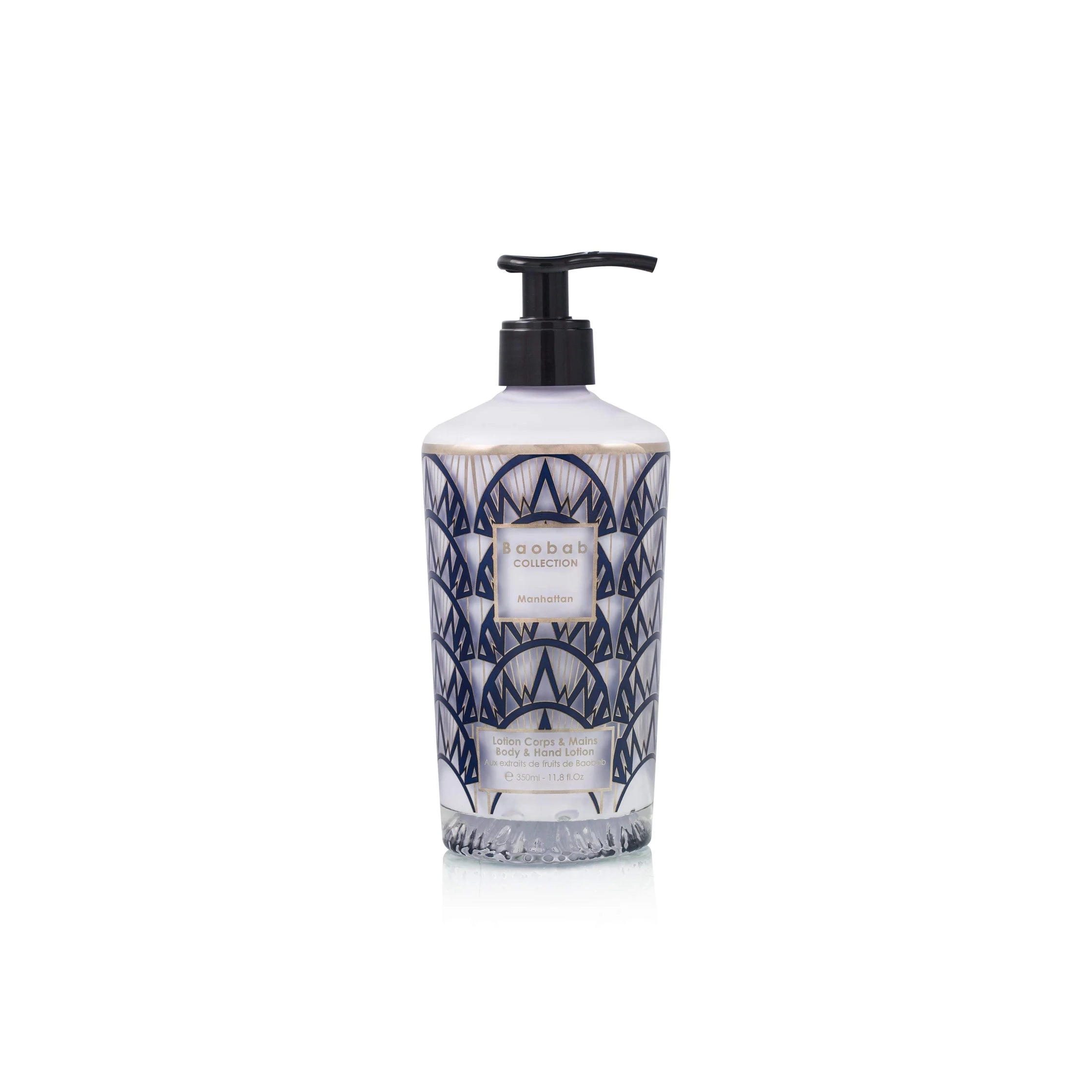 Baobab Collection - Body & Hand Lotion 350Ml - Manhattan
The aromatic scent of the Manhattan Hand & Body Lotion is both fresh and sophisticated. The notes of cypress, lavender and papyrus are unusual accords that leave a very pleasant scent on the body. A fresh and energetic moisturizing sensation. This fragrance was born from the memory of a stroll through Manhattan in the spring. When a storm breaks on the upper east side and gives way to a vibrant sun. The asphalt heats up with a very particular metallic smell. The wind rushes through the blocks and spreads the freshness of a changing nature in the heart of Central Park. The walk ends at the Metropolitan Museum where the timeless scent of crumpled papyrus resides.
In a glass bottle decorated with a platinum and navy blue silk-screened print of the Chrysler building's metal architecture, the Manhattan scented hand and body lotion is a truly decorative object for the bathroom. The delicately tinted texture is visible through the decorated glass, a light, non-greasy consistency that is applied like a second skin with an aromatic moisturizing effect.
The hand and body lotion is made up of two major ingredients ethically in Africa. First, Baobab oil extracted from the seeds of the Baobab fruit. This oil protects, moisturizes and softens the skin. The active ingredient of Baobab fruit, 6 times more concentrated than in other fruit ingredients, is then added to the formula. This active ingredient comes from the pulp of the fruit, and is rich in Vitamin C. It has antioxidant properties that help fight against free radicals, responsible for aging. It also helps to purify and moisturize with a "velvety" effect that leaves the skin smooth, soothed and repaired. The formula was developed in a French laboratory in compliance with current industry standards and the environment without harmful ingredients.
---
Baobab Collection - Body & Hand Lotion 350Ml - Manhattan