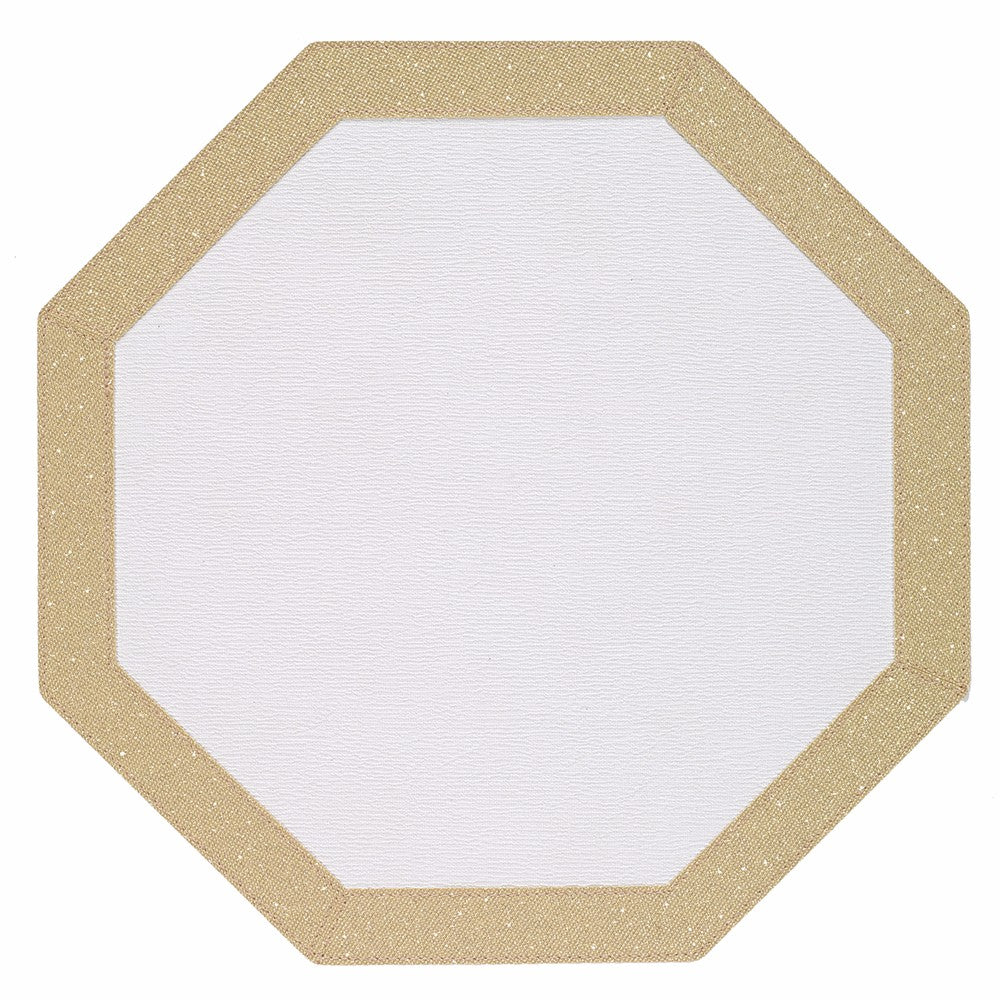 Bodrum Linens - BORDINO SPARKLE - Gold - Placemats
Fun, festive and versatile, the Bordino Sparkle collection is great for your festive entertaining. One side has an off-white center with sparkly trim and the other side is a solid sparkle. 2 mats in one! And clean up is easy with just a wipe from a damp cloth.
Size: Octagon 15" x 15"
Material: 100% Phthalate-free vinyl
Care: Wipe with a damp cloth.
---
Bodrum Linens - BORDINO SPARKLE - Gold - Placemats