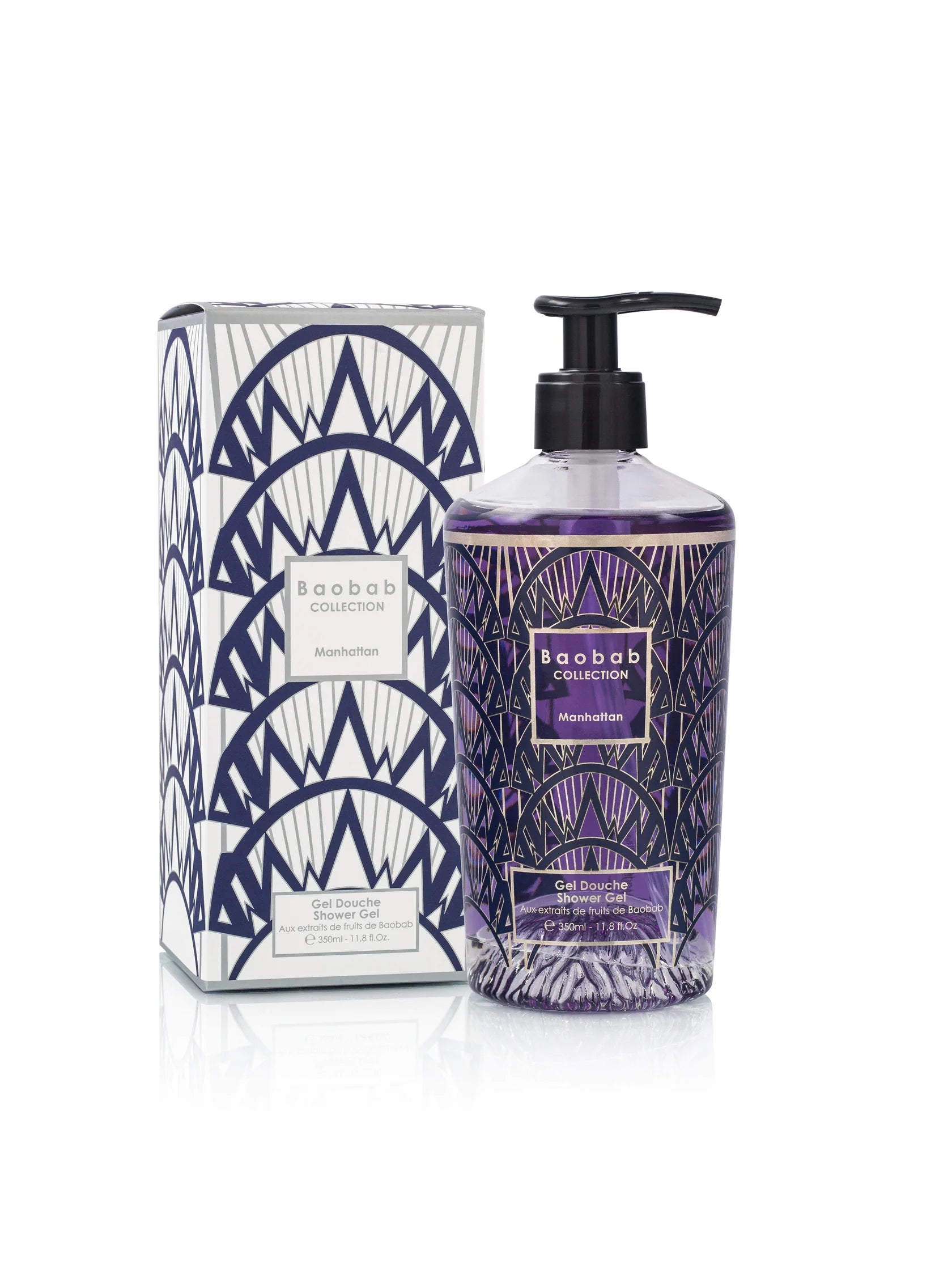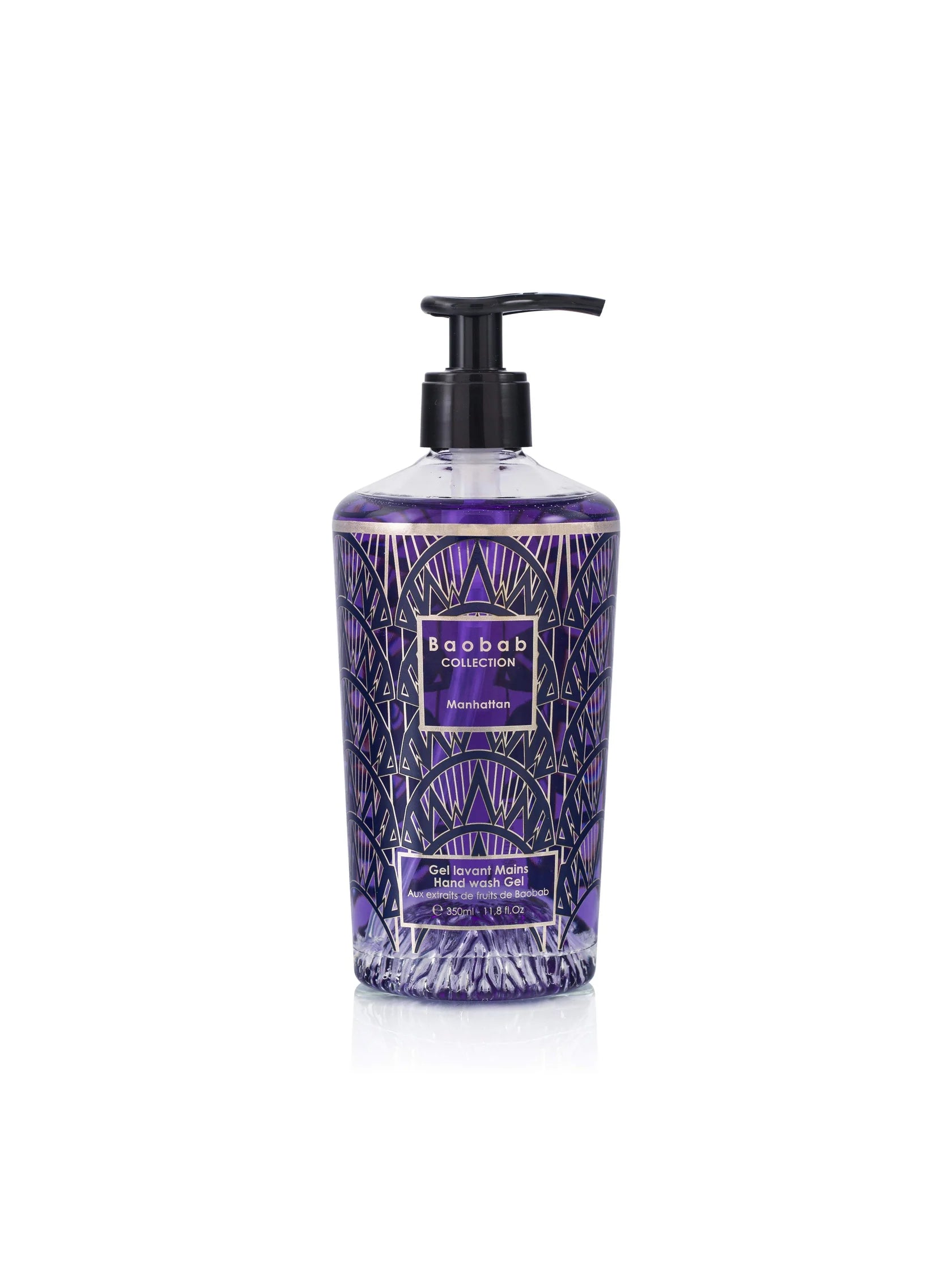 Baobab Collection - Body & Hand Lotion - Manhattan
The aromatic scent of the Manhattan Hand Wash is both fresh and sophisticated. The notes of cypress, lavender and papyrus are unusual accords that leave a very pleasant trail on the hands. A fresh and energetic sensation. This fragrance was born from the memory of a stroll through Manhattan in the spring. When a storm breaks on the upper east side and gives way to a vibrant sun. The asphalt heats up with a very particular metallic smell. The wind rushes through the blocks and spreads the freshness of a changing nature in the heart of Central Park. The walk ends at the Metropolitan Museum where the timeless scent of crumpled papyrus resides.
The Manhattan scented hand wash is a unique decorative object for the bathroom. Presented in a glass bottle decorated with a platinum and navy blue silk-screened print of the Chrysler building's metal architecture, this gel can be elegantly placed in the bathroom near a sink. The deep blue gel is visible through the decorated glass and its color heightens the decorative aspect of the object. Its delicate texture is soft and moisturizing for the hands. Its perfume is released by lathering the gel and will remain on the hands for a few minutes in a cleansing sensation.
Ethically sourced in Burkina Faso, the active ingredients of Baobab fruit are 6 times more concentrated than in other fruit ingredients. These active ingredients come from the pulp of the fruit, rich in Vitamin C. They have antioxidant properties that help fight against free radicals, responsible for aging. The active ingredients of Baobab fruits are associated with squalane, an olive derivative. This superfatting agent acts by biomimicry to reinforce the hydrolipidic film on the skin's surface in order to preserve its natural hydration. Mild surfactants provide foaming and cleansing efficiency and are also recognized for their good biodegradability. The formula was developed in a French laboratory in compliance with current industry standards and the environment without harmful ingredients.
---
Baobab Collection - Body & Hand Lotion - Manhattan