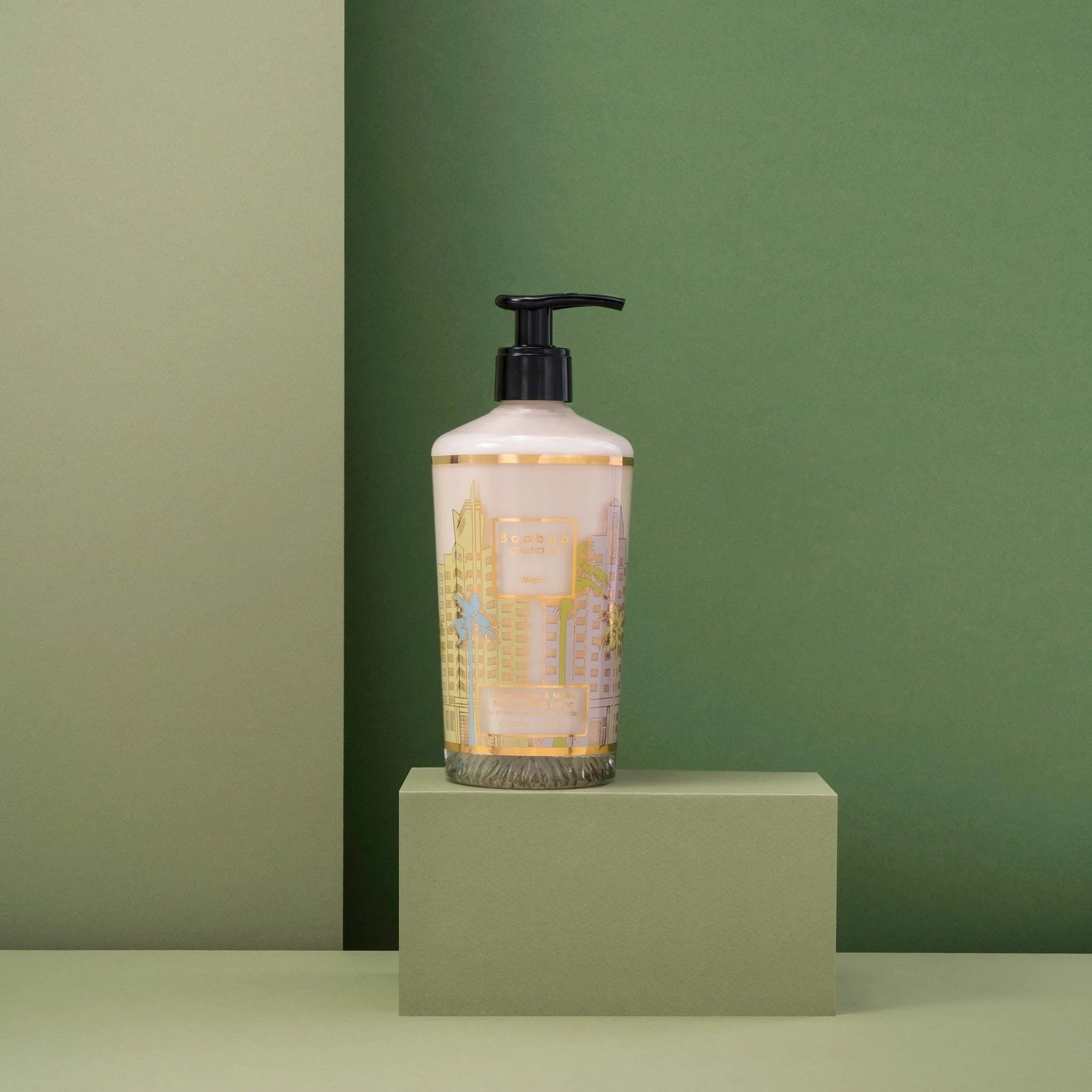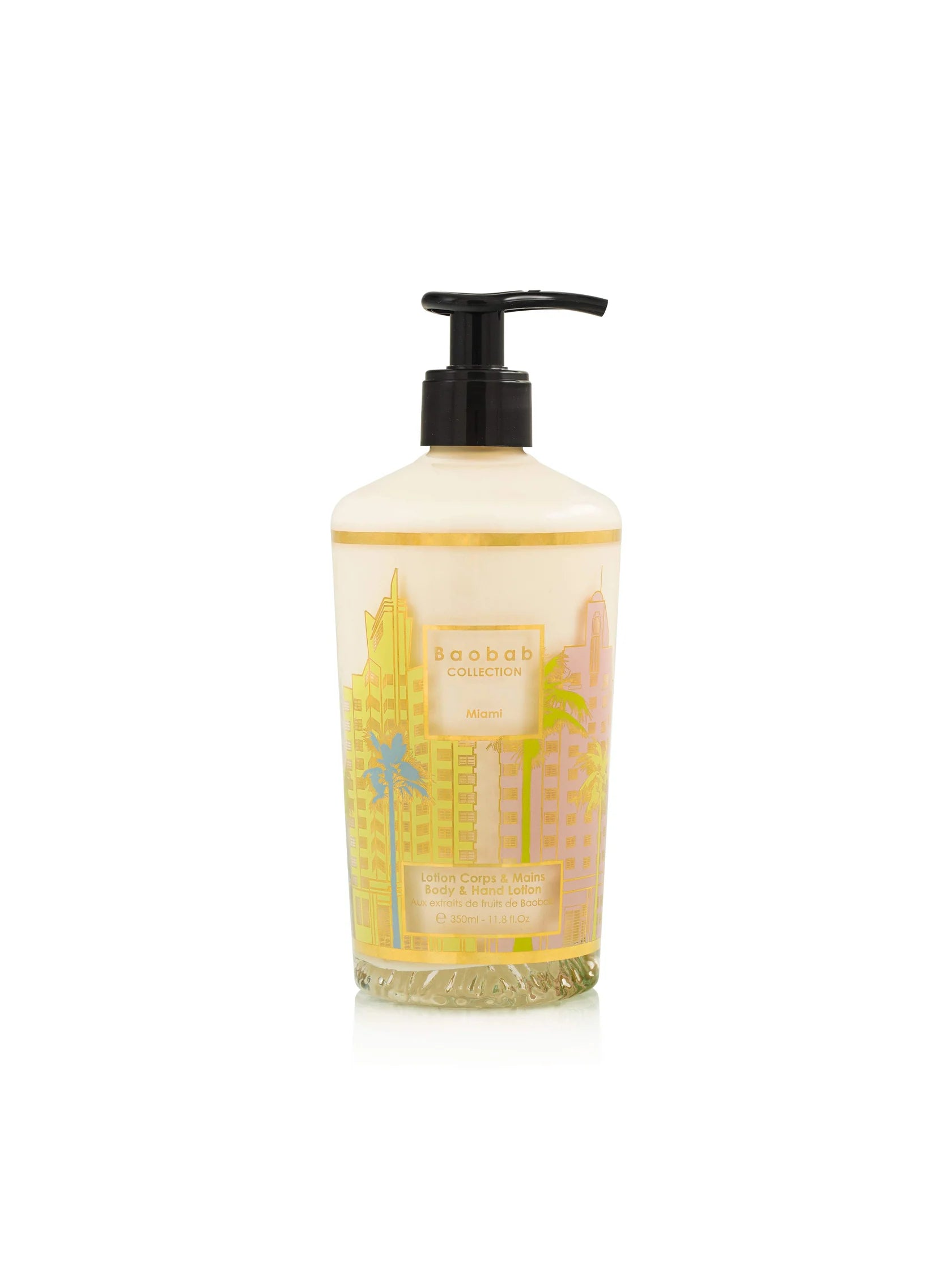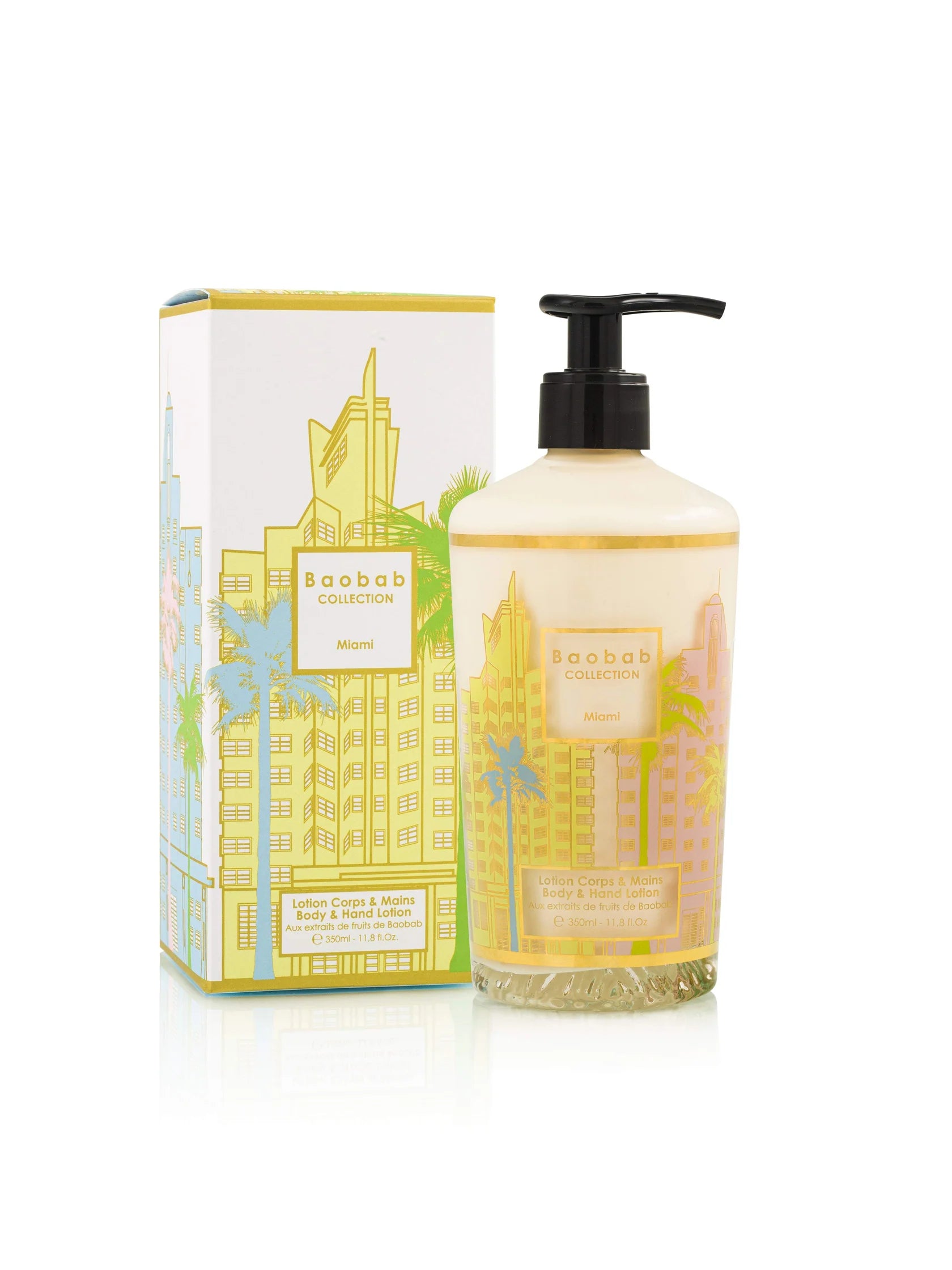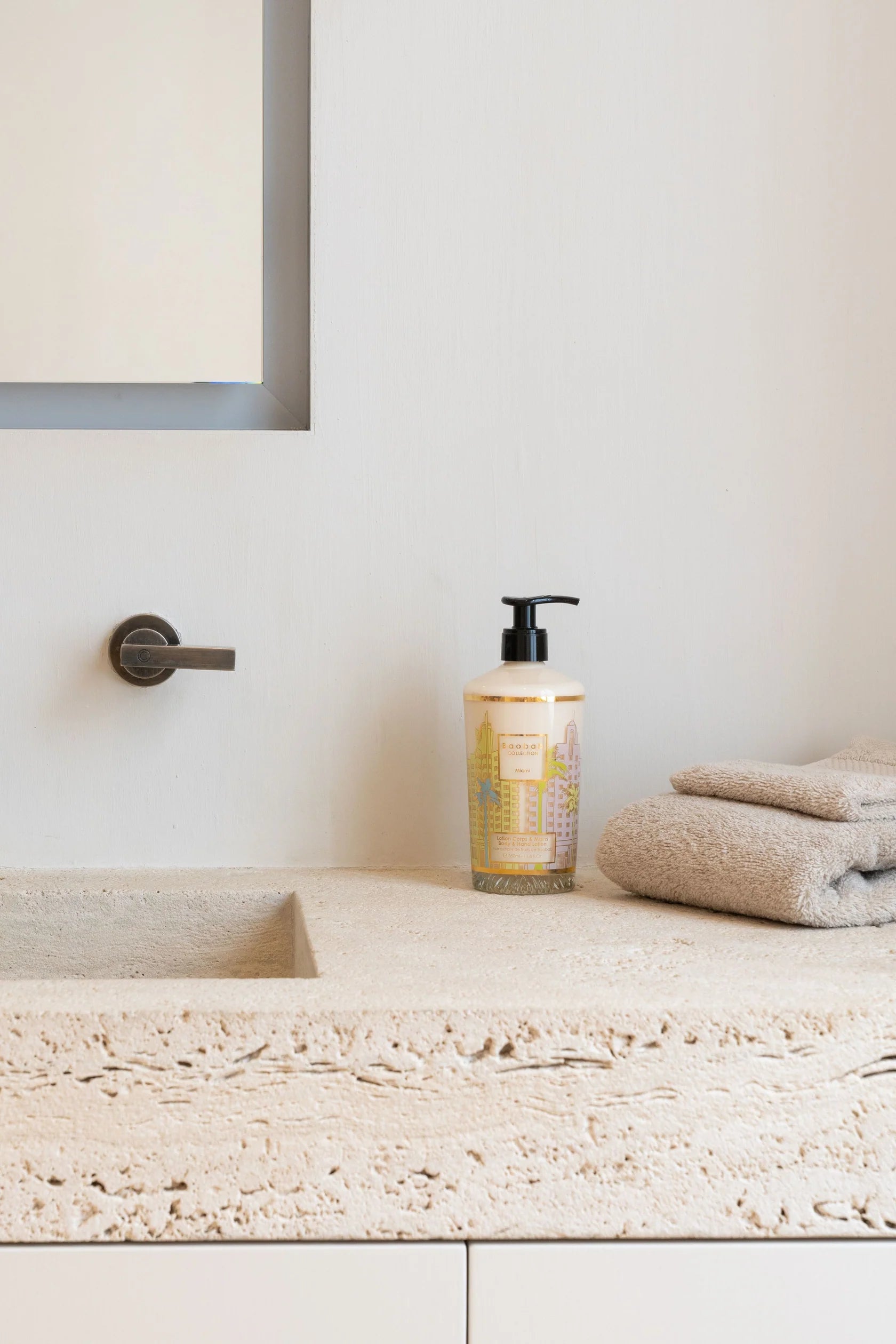 Baobab Collection - Body & Hand Lotion 350Ml - Miami
The sunny and aquatic scent of the Miami hand and body lotion offers a very comforting sensation. Notes of sea salt, pine and cypress make this fragrance a true sun and summer scent. Born from a memory on the beaches of South Beach in the early morning, it is the expression of a Miami slowly waking in the fresh morning. The lush vegetation is hydrated with sea spray, as you feel the warmth of the sun slowly evaporating the woody and herbal notes.
Presented in a glass decorated with a gold and pastel colored silk-screened print inspired by the art deco buildings of South Beach. The Miami scented hand and body lotion is placed in the bathroom as a decorative object. The lotion's light yellow texture is visible through the glass, and highlights the stylized design. Both light and moisturizing, the lotion is applied to the body like a second skin, in an intimate and comforting moment of care.

The Miami hand and body lotion is composed of two major ingredients ethically sourced in Africa. First, Baobab oil extracted from the seeds of the Baobab fruit. This oil protects, moisturizes and softens the skin. The active ingredient of Baobab fruit, 6 times more concentrated than in other fruit ingredients, is then added to the formula. This active ingredient comes from the pulp of the fruit, and is rich in Vitamin C. It has antioxidant properties that help fight against free radicals, responsible for aging. It also helps to purify and moisturize with a "velvety" effect that leaves the skin smooth, soothed and repaired. The formula was developed in a French laboratory in compliance with current industry standards and the environment without harmful ingredients.

---
Baobab Collection - Body & Hand Lotion 350Ml - Miami