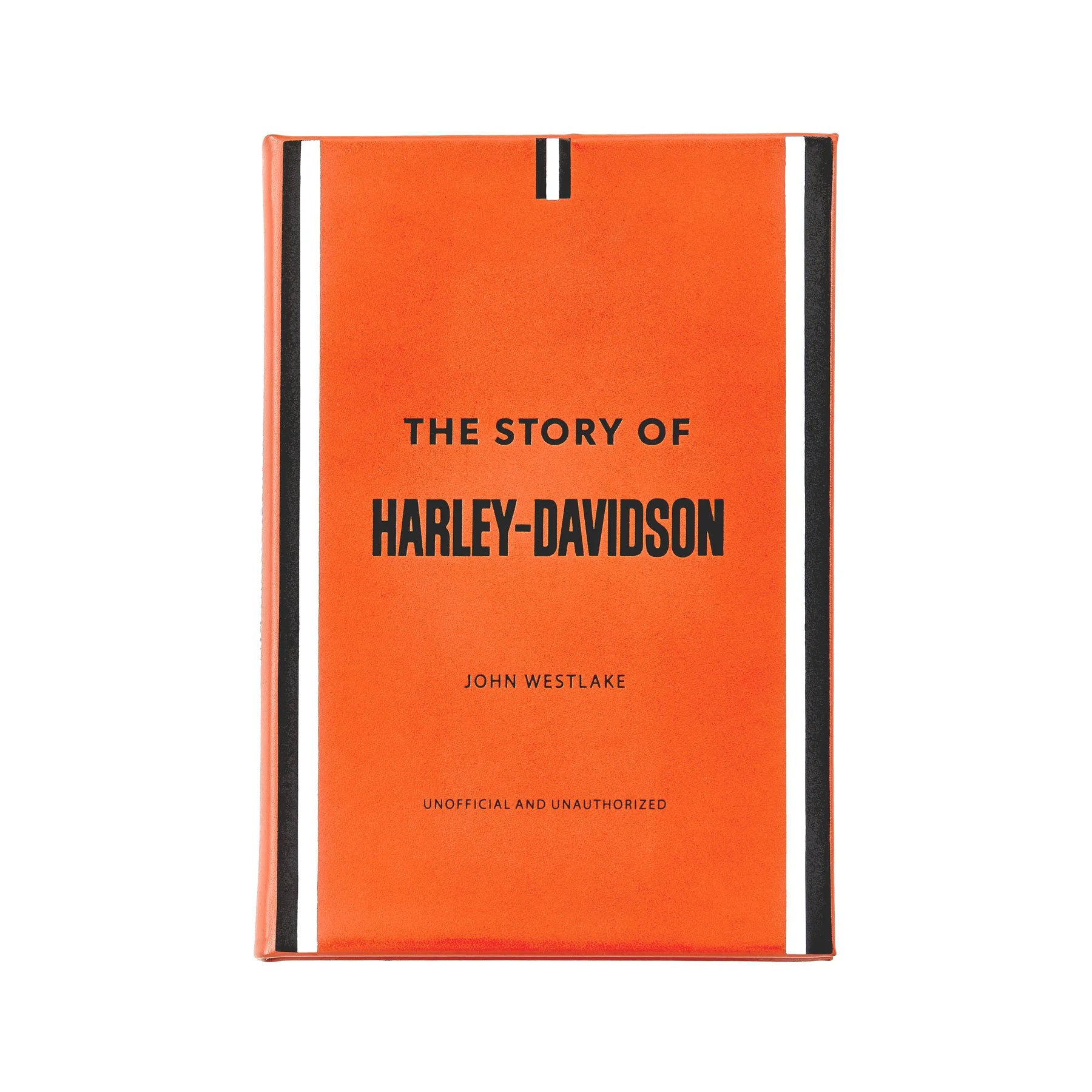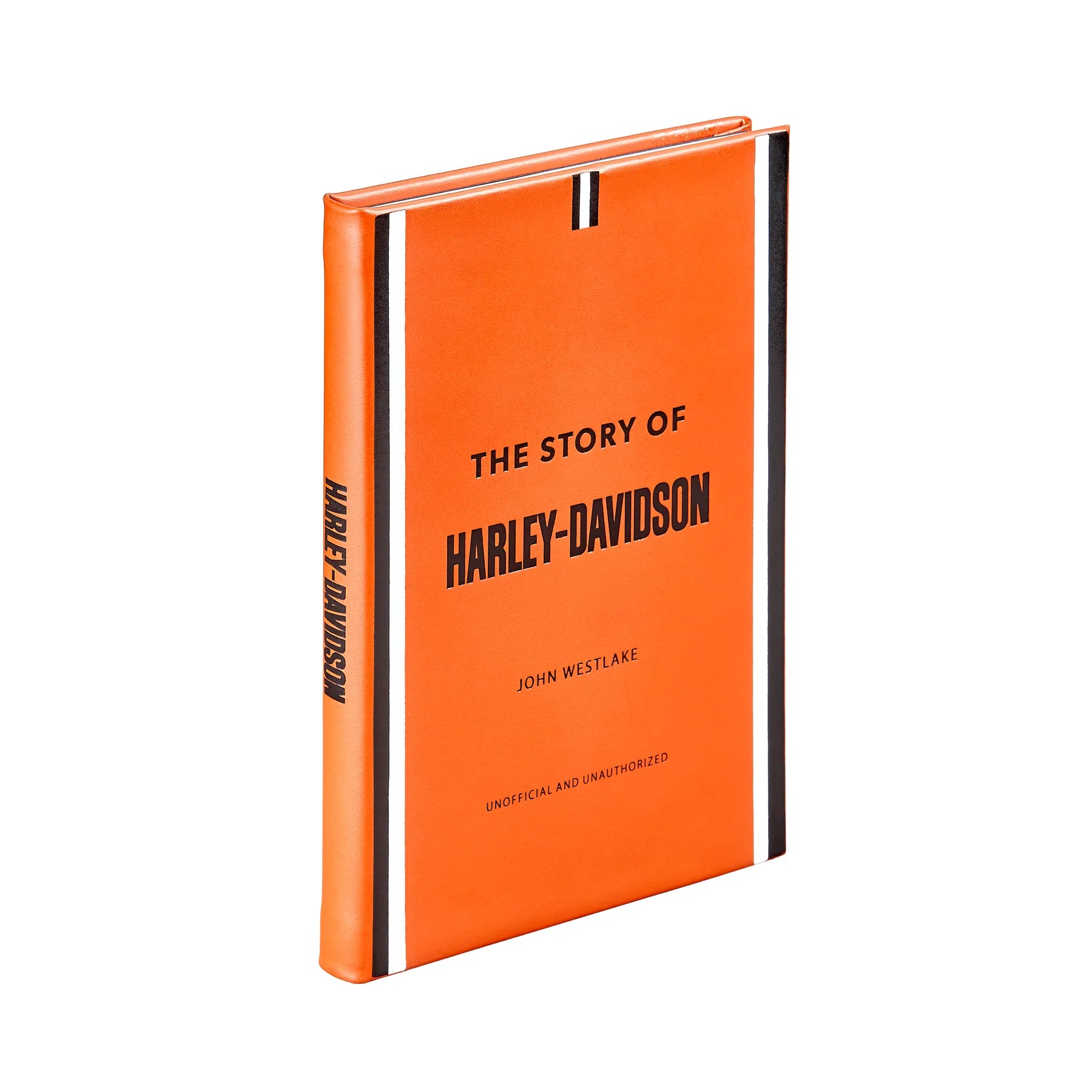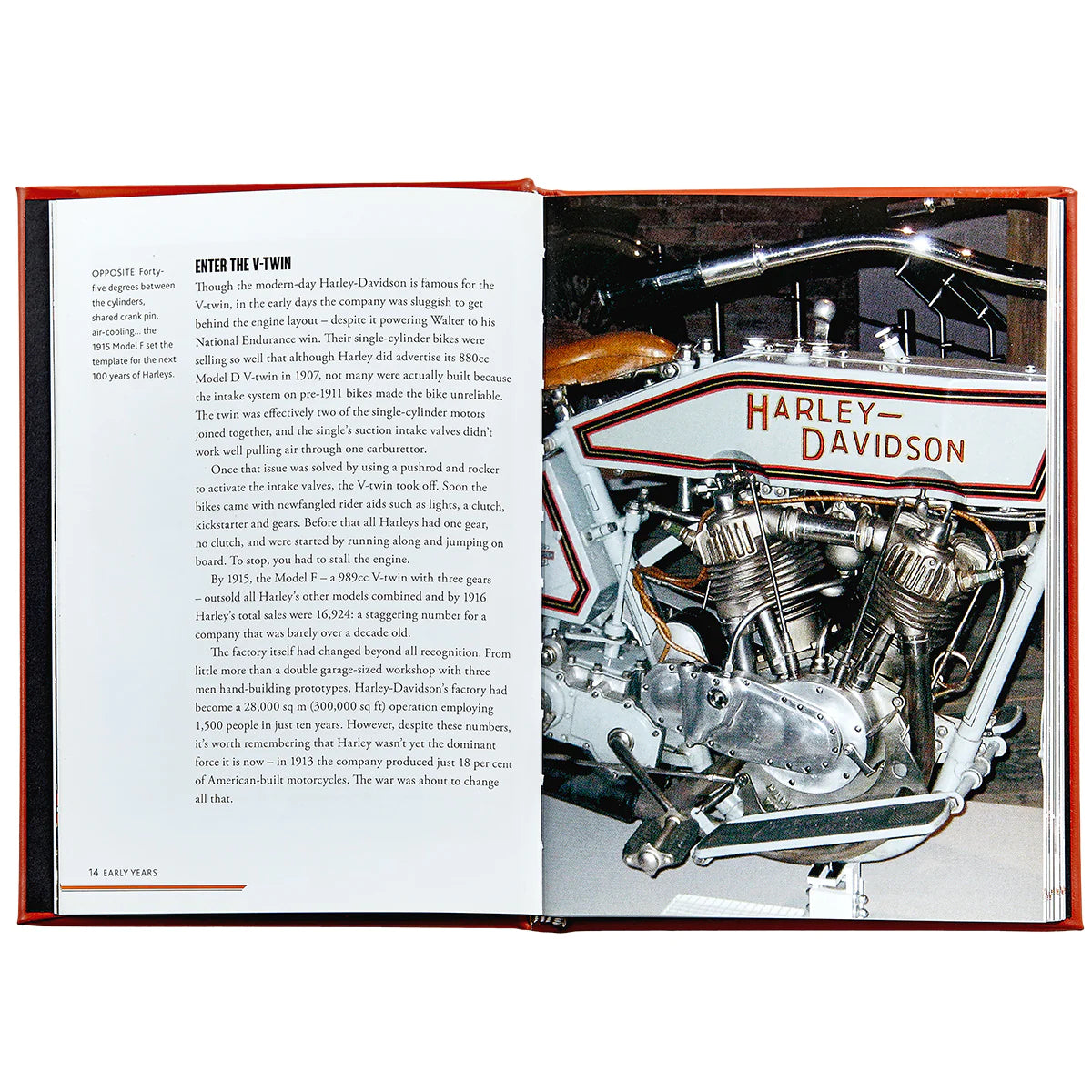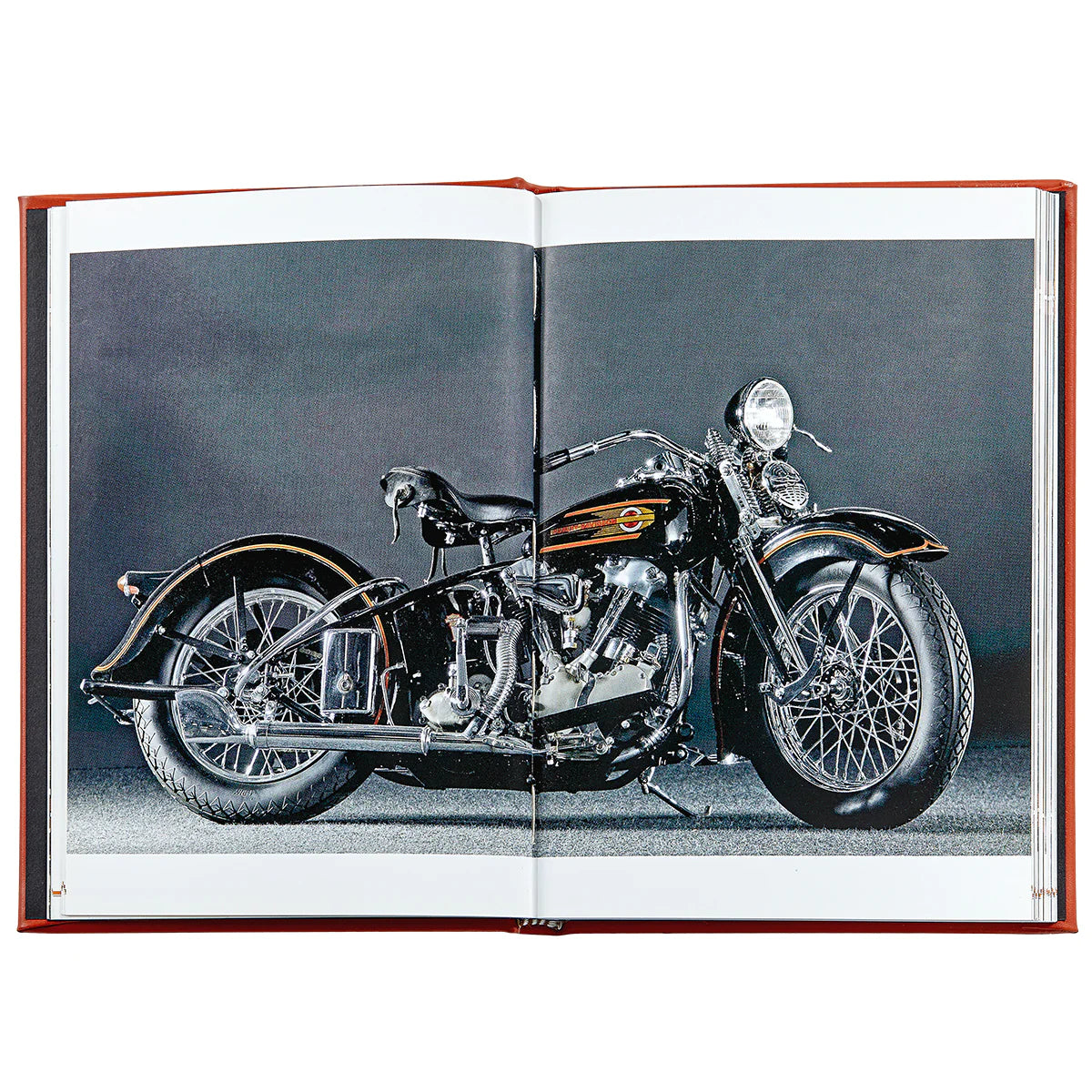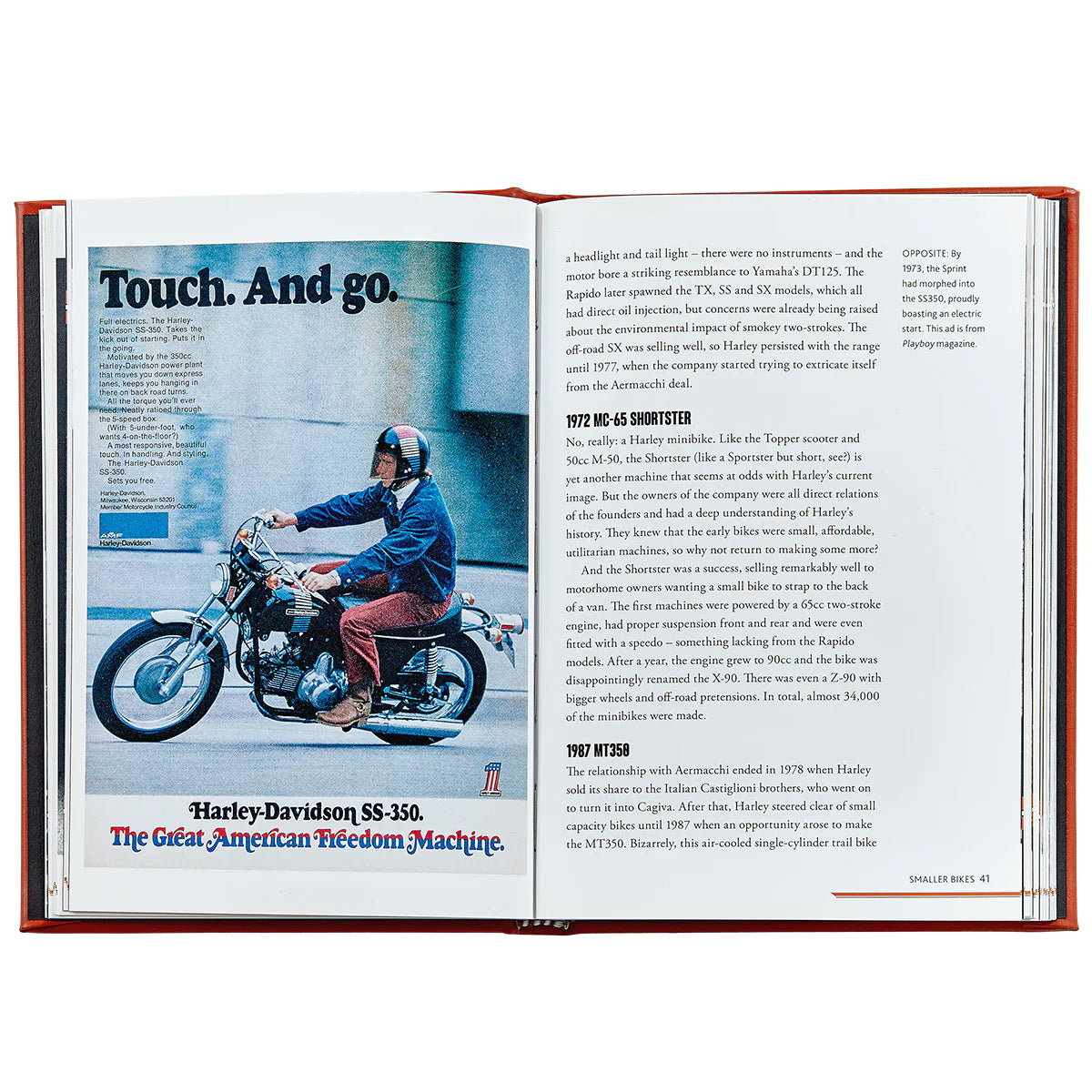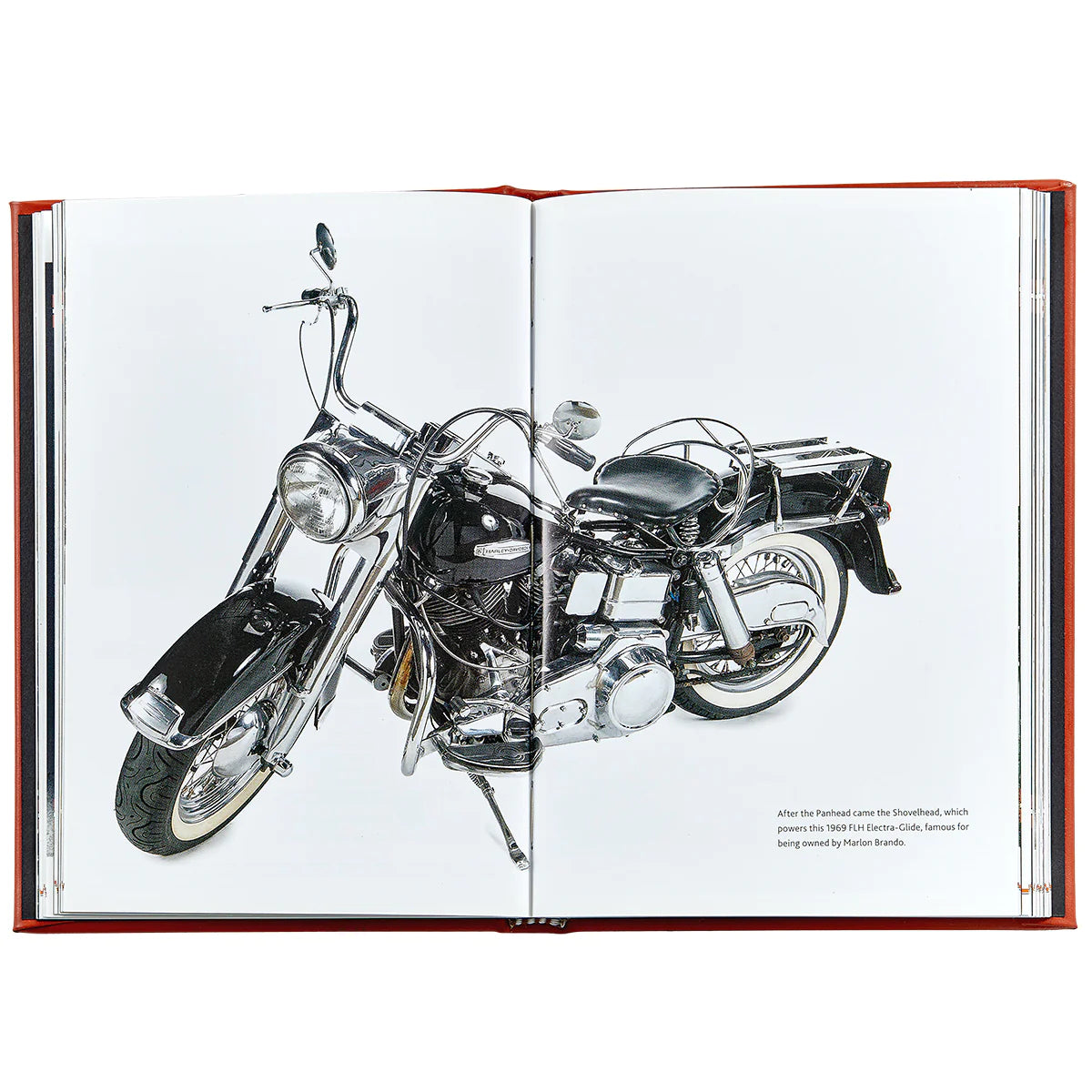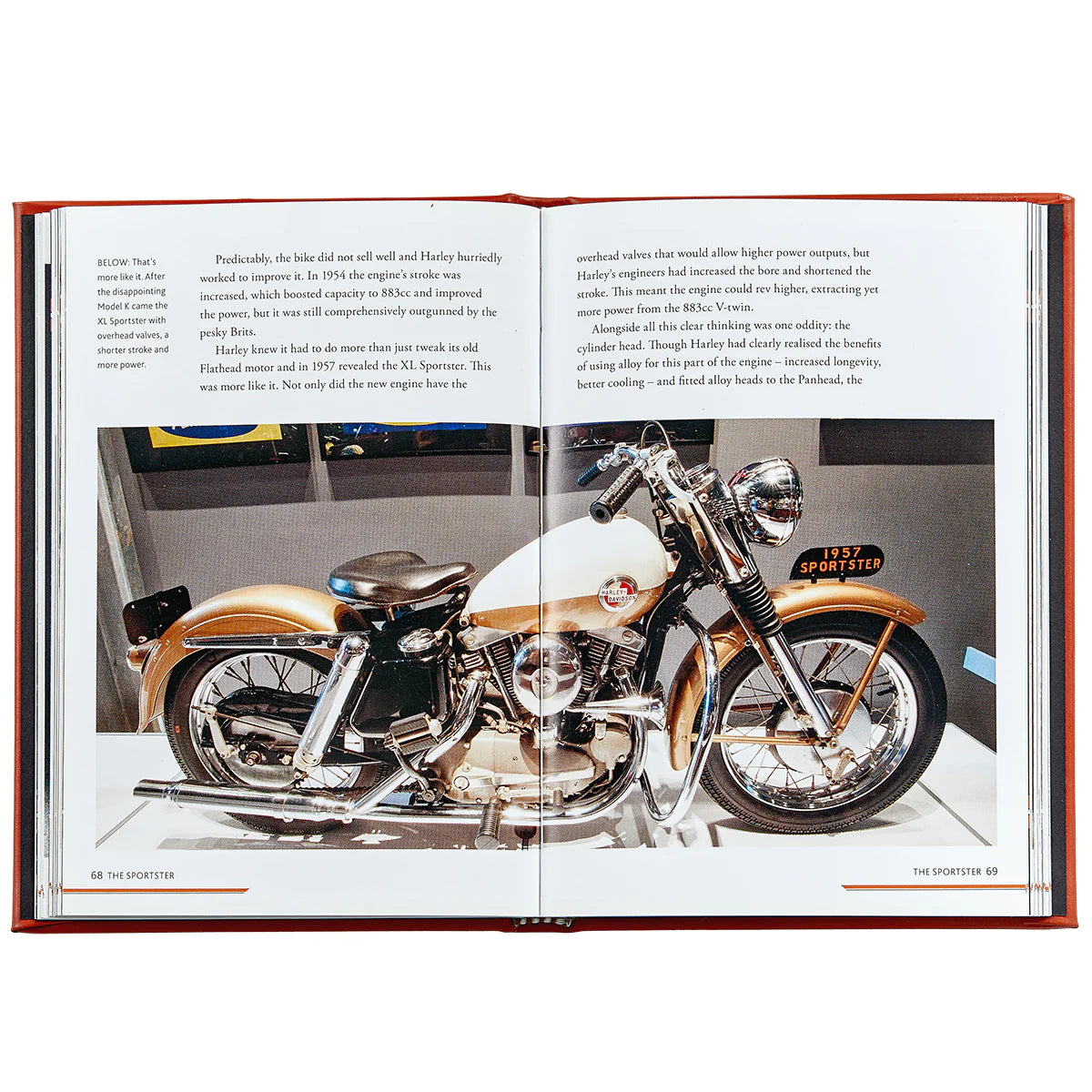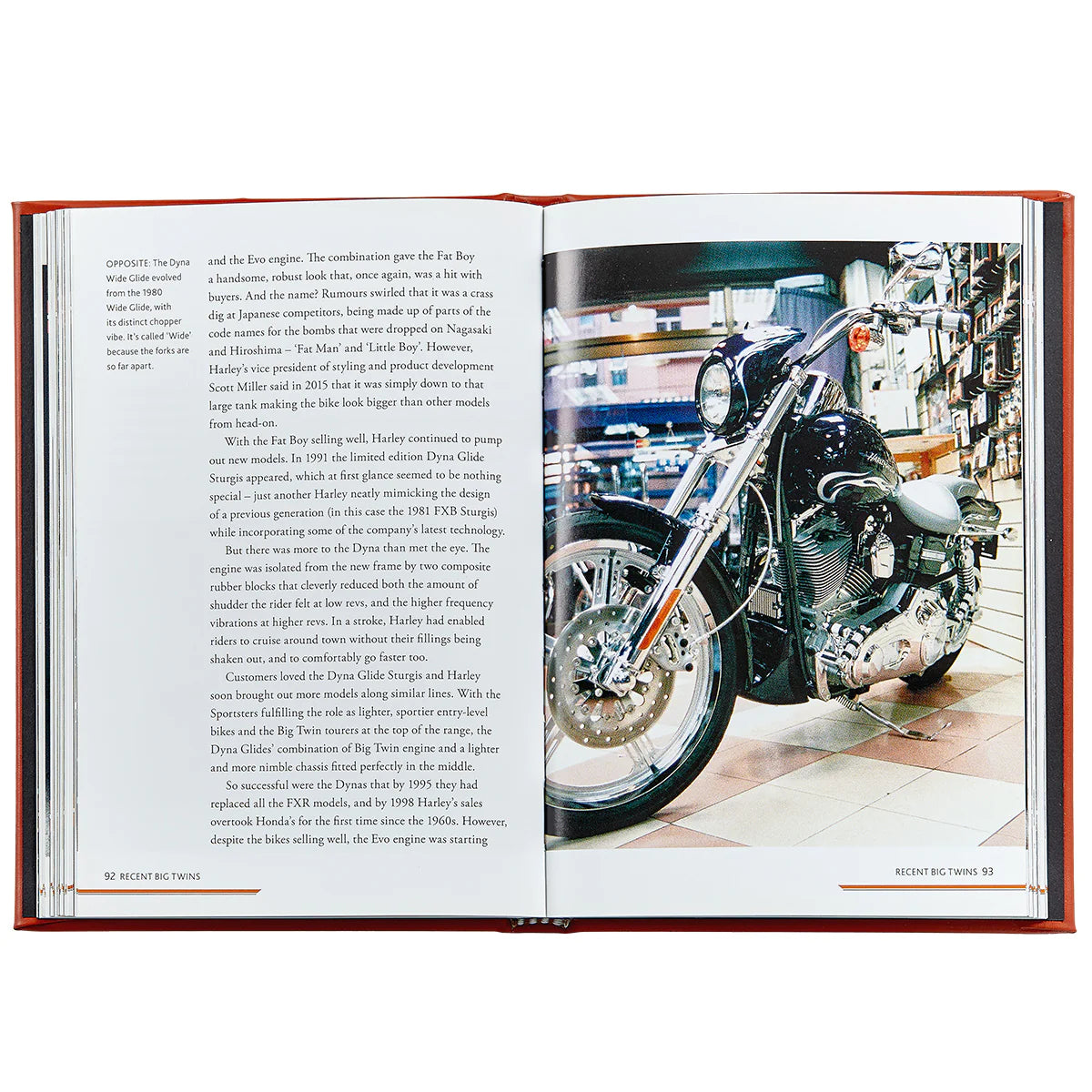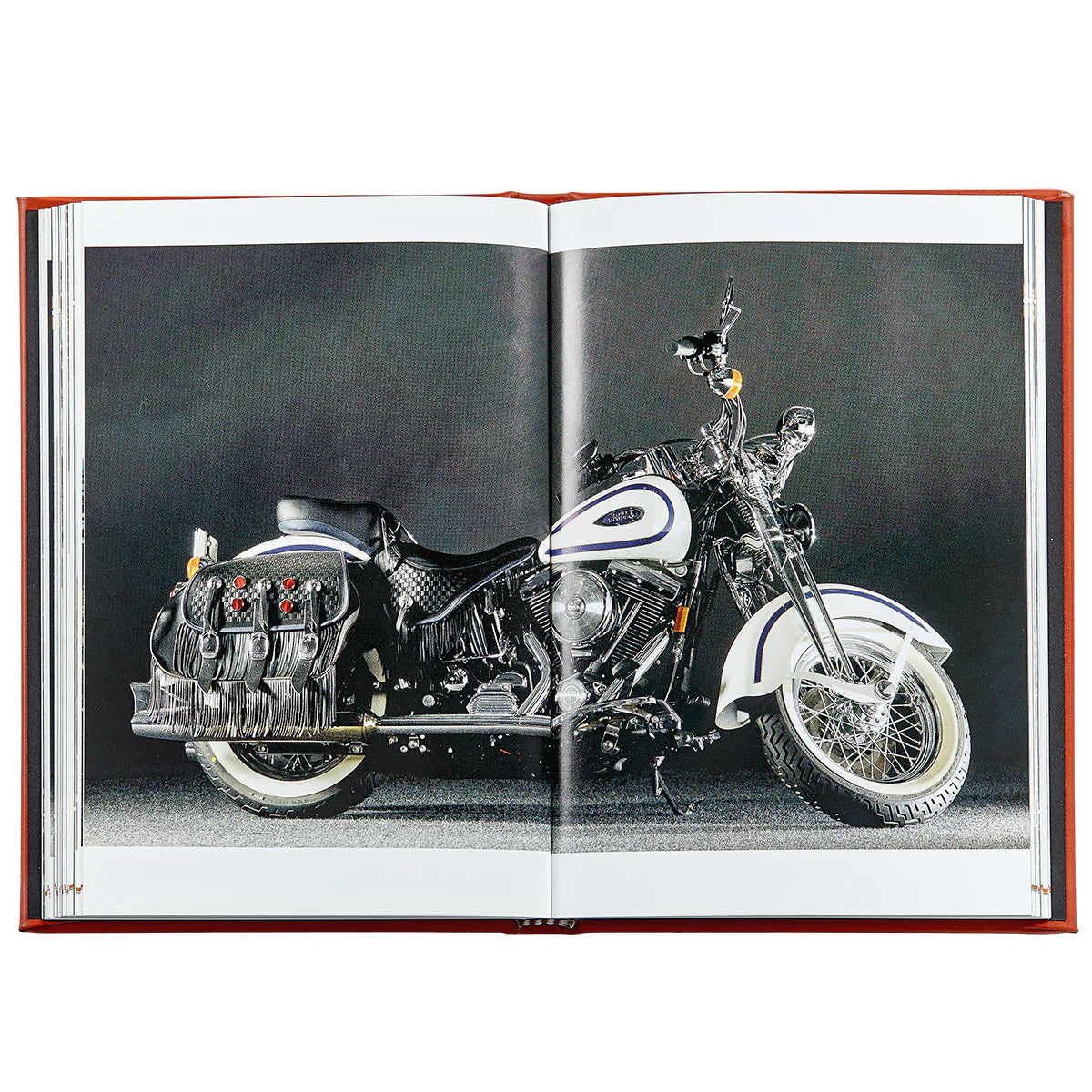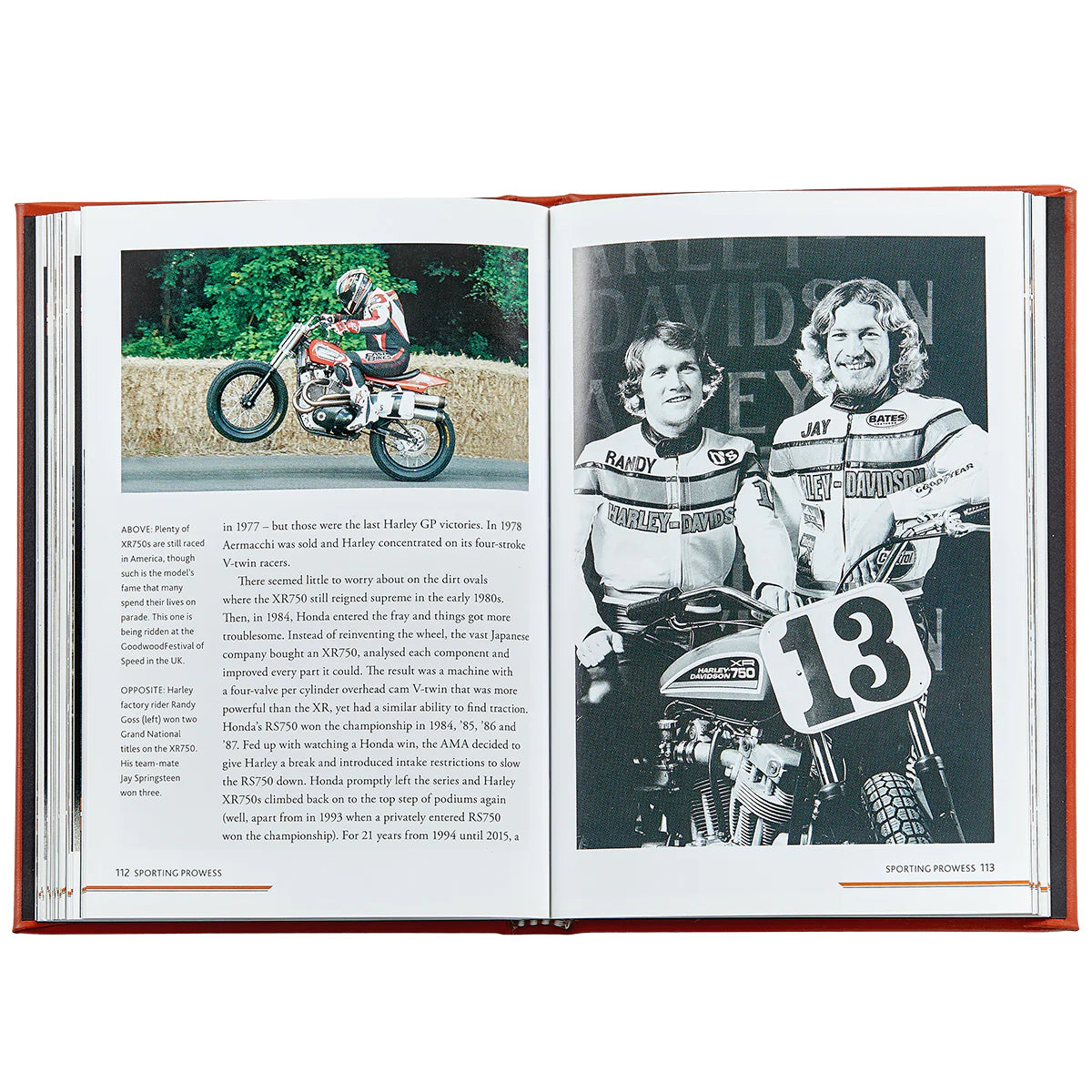 Graphic Image - The Story Of Harley-Davidson Burnt Orange Bonded Leather - Book
The Story of Harley-Davidson is a compact and dynamic exploration of the legendary motorcycle manufacturer.
There are few silhouettes on the world's roads as instantly recognizable as that of the Harley-Davidson. The iconic motorcycle brand is synonymous with myth, adventure and excitement, and its story is no different. From a small Milwaukee machine shop at the start of the 20th century to global renown, The Story of Harley-Davidson charts the turbulent history of the most famous and infamous of the motorbike-making heavyweights.
From the Touring to the Softail, the Chopper to their first electric motorbike the LiveWire, Harley-Davidson's relentless innovation and creativity has ensured its place at the pinnacle of the motorcycle industry for more than a century. Though its ascent has never been plain-sailing, Harley has balanced mechanical reliability and power, with delicate developments and restructurings, protecting the idiosyncrasies that have made the brand as popular worldwide as it is today.
Combining stunning imagery and astute commentary, The Story of Harley-Davidson follows the illustrious brand through its peaks and troughs, across more than 100 years of revving and stylish cruising.
Bound by hand in bonded leather
Personalization is available in gold
160 pages
Size:  5.25" W x 0.5" D x 7.25" H
---
Graphic Image - The Story Of Harley-Davidson Burnt Orange Bonded Leather - Book